Boomers "Cut Loose" for Ride Like the Wind Day
Posted:
August, 22, 2018 |
Categories:
Uncategorized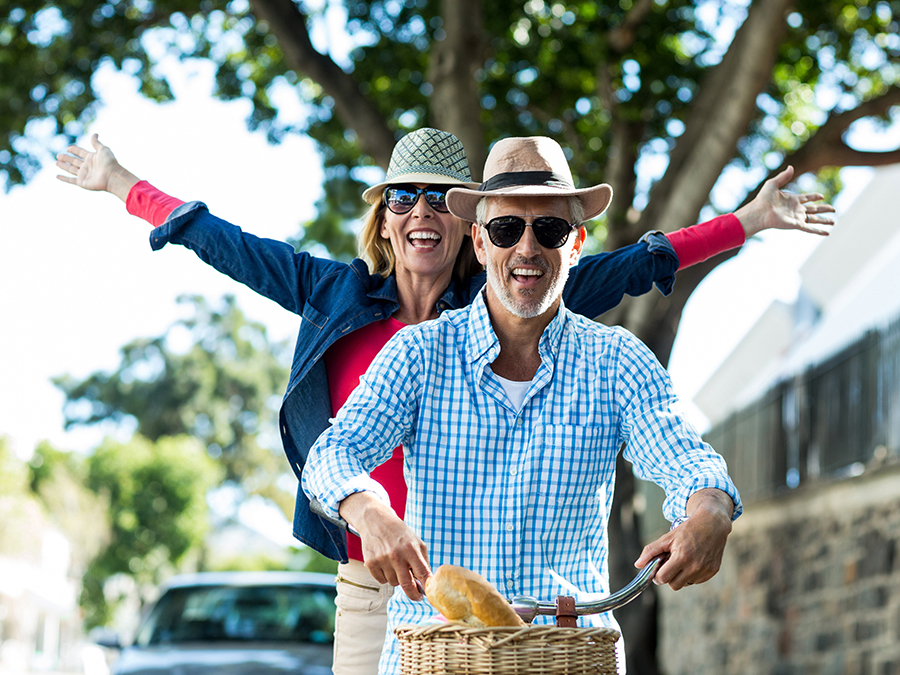 It's been said that every day holds a reason to celebrate, which is especially true for Baby Boomers who either have already retired and moved into their dream home, or who have both their dream home and their retirement in their sights.
At Windsong, we're especially fond of "Ride Like the Wind Day," which is celebrated each August 23. We figure it's a holiday created for folks like us and our family of homeowners, for whom Life's A Breeze…
The holiday was actually founded to commemorate the first human-powered flight, a Gossamer Condor 2, built by Dr. Paul B. MacCready and piloted through a figure-eight course in California by amateur cyclist and hang glider Bryan Allen, on this date in 1977.
Of course, not everyone is into pedaling their way above the treetops, so Ride Like the Wind Day is celebrated any number of ways that allow us to feel the freedom and exhilaration of the wind in our hair, appreciate things that fly, or simply to enjoy the feeling of freedom that comes from accomplishing a task or fulfilling a dream.
Here are just a few ways Boomers can take part in the celebration:
Visit McCollum Field in Kennesaw, to watch the planes, or perhaps sign up for flying lessons
Plan a trip to Cartersville's Tellus Museum to view early aircraft and spacecraft; or the Aviation Museum in Warner Robins, where exhibits include trainers, bombers and reconnaissance planes, helicopters, drones, and more
Fly a kite (grandchildren optional!)
Take up birdwatching
Make paper airplanes (just as much fun for adults as it is for kids!)
Take a walk or have a picnic outside
Ride a bicycle
Play on the swings at a local park
Ride the Skyview Ferris Wheel at Centennial Park for an aerial view of Downtown Atlanta
Simply enjoying time outdoors on your wide front porch or in your private courtyard provides an opportunity to celebrate Ride Like the Wind Day, every day!
Welcome to Windsong – Where Life's A Breeze!