Boomers Create the Life of Their Dreams
Posted:
May, 14, 2019 |
Categories:
Uncategorized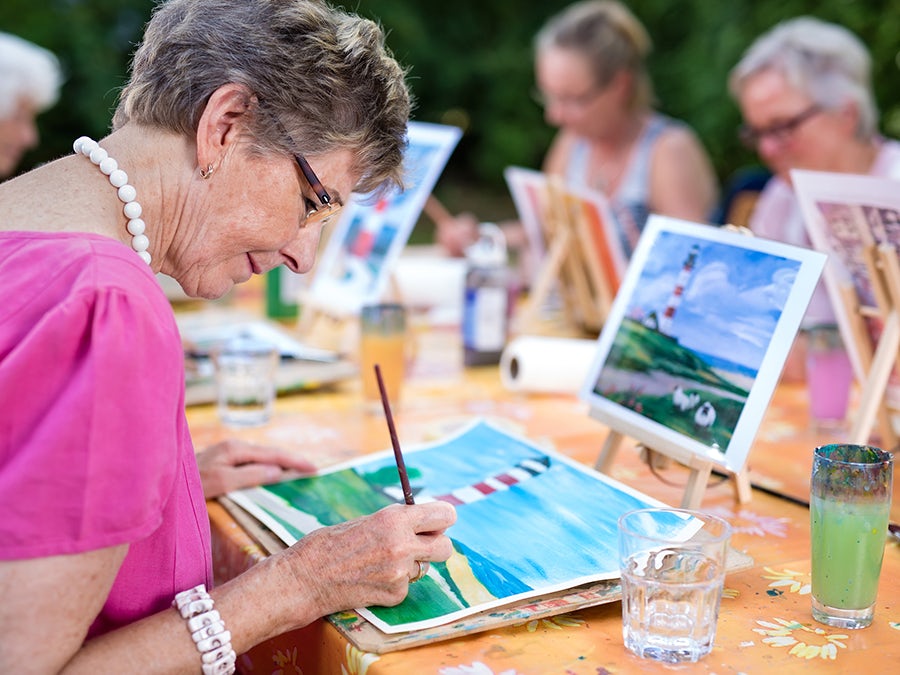 As a Baby Boomer, living the life you've always dreamed about is both exciting and intimidating:
After right-sizing your home, how do you redesign your life now that you are working less (or have officially retired) and have a smaller home to look after?
This is the time to remember what you dreamed of creating "when you had the time." Did you love to paint? Garden? Write? Sing? Act?
If you need a hint about what creating something looks like, spend some time with your grandchildren, visit a park, or volunteer at an elementary or preschool, and watch the joy with which children approach the opportunity to bring forth a creation that previously existed only in their imaginations. Or, remember what activities you most enjoyed when you were a child, and try some of those again.
Creating is, by definition, "the act of bringing something into existence… by one's own actions." And Creativity is "using one's imagination or original ideas." But that doesn't mean that you can't join a group or take a class to learn more about what you are interested in, and to connect with other people who share your interest.
Finger-paint a new piece of art for the family room, sew curtains or pillows for the guest room, take a welding workshop and create a sculpture for your courtyard, visit a lecture at the local nursery and use your newfound knowledge to grow fruits and vegetables… and then use them at your next dinner party to create an amazing main course, side dish, or dessert.
If working with your hands isn't quite your cup of tea, then create a book club, bridge club, or movie club; create a golf foursome or a tennis team; create a dinner club that meets each month at the Community Clubhouse. The sky's the limit when it comes to creativity!
And your right-sized home in one of our award-winning Windsong communities is the perfect place to indulge your creative-self. After all, we've created each of our homes and neighborhoods with you in mind.
Welcome to Windsong – Where Life's A Breeze!