Boomers Build Community & Conversation
Posted:
May, 6, 2021 |
Categories:
Uncategorized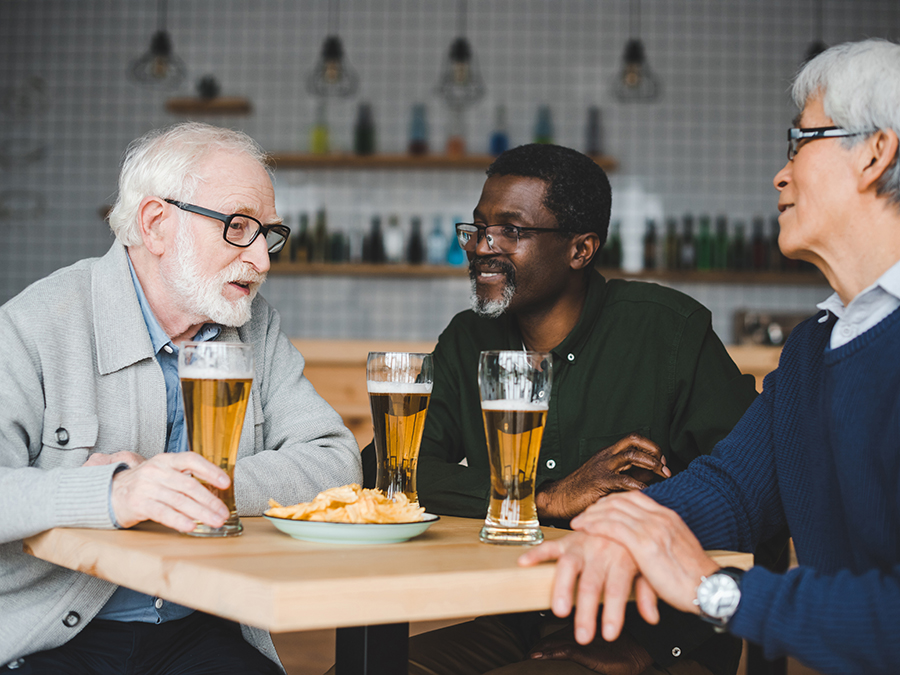 A carefree lifestyle means so much more than travel, golf, and discovering what it means to be a "foodie." A sense of community naturally blooms among those who share similar life-stage experiences, a neighborhood, and the time it takes to practice the art of conversation.
Pubs and saloons, which have a long history in Georgia, were the places where neighbors once gathered, where relationships were forged over a pint of ale or a glass of whisky, beverages likely created at a nearby distillery.
In fact, the first brewing operation in Georgia was founded in 1738, and Georgia enjoyed a "booming saloon business" through the late 1800s. Of course, this all came to a screeching halt (legally, anyway), during Prohibition, and few breweries existed in the state until much more recent history.
Beer became a menu item on a list of alcoholic beverages, usually a mass-produced variety, only a handful of which were meant to be savored. But an interest in and appreciation of import beers brought about the home-brew industry at the end of the last century, and changes to Georgia laws regarding alcoholic beverages in the 1990s opened the door for the first contemporary craft brewery opening in 1997.
Today, craft-brewed beer is a booming industry for the state, with small, local brew-pubs providing the sense of community that had been part of the pub-and-saloon industry that thrived here when Georgia was but a colony.
Local brew-pubs appeal to all ages, and often include a specialty menu that makes an afternoon gathering or a night out at a pub something special, indeed.
Nearby Breweries You Might Want To Check Out:
Red Hare Brewery – celebrating its 10th anniversary in May – 1998 Delk Industrial Blvd SE, Marietta.
Horned Owl Brewery- so named for its founders, the Uhls – 2765 S. Main Street, Kennesaw
Reformation Brewery – craft beer inspired by stories – 105 Elm Street, Woodstock
(also locations in Canton and Smyrna)
Glover Park Brewery – featuring a dog-friendly beer garden – 65 Atlanta Street SE, Marietta
Whether your interests lie in craft beer or wine cellars, playing bridge or fitness walking, gardening or gourmet meals, conversation is an important part of discovering and building your community. Each Windsong community makes it easy to find folks who share your interests and provide the conversation that makes your carefree lifestyle even more enjoyable.
Welcome to Windsong – Where Life's A Breeze!
You might enjoy this book:
Atlanta Beer: A Heady History of Brewing in the Hub of the South, by Ronald Smith, Mary O. Boyle, and Crawford Moran (The History Press, 2013).