Boomers & Books – Fun Fall Fellowship
Posted:
October, 12, 2022 |
Categories:
Uncategorized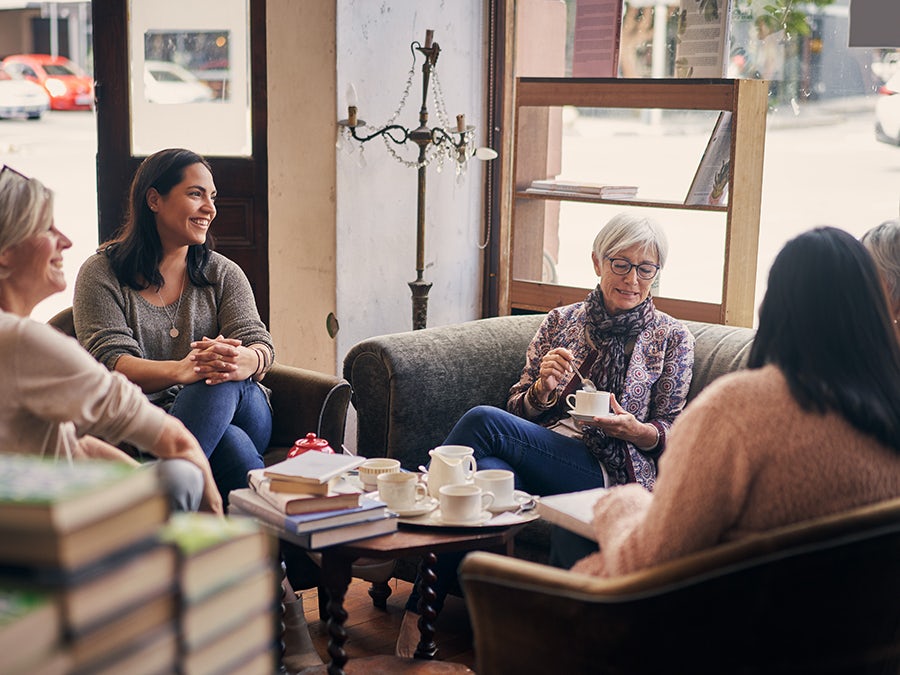 Football. Sweaters. Fires in the fireplace. A nice bowl of chili. A good book.
After the hectic activity of Spring and Summer, Fall offers an opportunity for respite, cocooning, and connecting over activities and events that occur indoors.
This first full week of October is Great Books Week, so it's the perfect time to launch or rekindle (no pun intended!) your community Book Club, perhaps with one of these titles, written by and about Boomers:
Summer of '69, by Todd Strasser. This autobiography celebrates the anniversary of Woodstock, 53 years ago, through the eyes of one who literally traveled the road to get there.
The Bridge Club, by Patricia Sands, is a novel about eight women who formed a bridge club in the late 1960s, and the friendships they still share decades later.
Crimson Clouds, by Claude Nougat, is a novel about a retired UN humanitarian aid manager who decides to pursue a second career as an artist, much to the chagrin of his gallery-owner wife.
The Story of Arthur Truluv, by Elizabeth Berg. Two lost souls, separated by decades, find one another and strike up an unlikely friendship in this novel about second chances.
Fifty First Dates After Fifty, by Carolyn Lee Arnold. After a breakup, the main character vows to go on 50 dates to help her let go of her relationship.
Ancestry Quest, by Mary Beth Sammons. With a nod toward the wildly popular pastime of figuring out where we came from and the people who came before us, illustrating "how stories of the past can help heal the future."
Lessons, by Ian McEwan, shares the story of a boy stranded at a boarding school at the start of WWII, and follows the ups and downs of his life through to current day. An epic tale of failure, trauma, and hope.
The Passenger, by Cormac McCarthy. This novel shares the experience of a salvage diver seeking the remains – and black box – of an airplane that crashed over the ocean.
A World of Curiosities, by Louise Penny, brings back Chief Inspector Armand Gamache and the village of Three Pines, where the children of a woman whose death Gamache investigated years ago reappear during a village celebration.
Book clubs offer the benefit of conversation centered around books – the perfect fit for Active Adults seeking to establish or maintain friendships with neighbors in their community.
At Windsong, the community clubhouse and the open floor plans of each home are designed for book clubs, dinner parties, and more, fostering opportunities for neighbors who share life-stage experiences to forge new friendships.
Welcome to Windsong, Where Life's A Breeze!