Boomer Word of the Year
Posted:
January, 3, 2020 |
Categories:
Uncategorized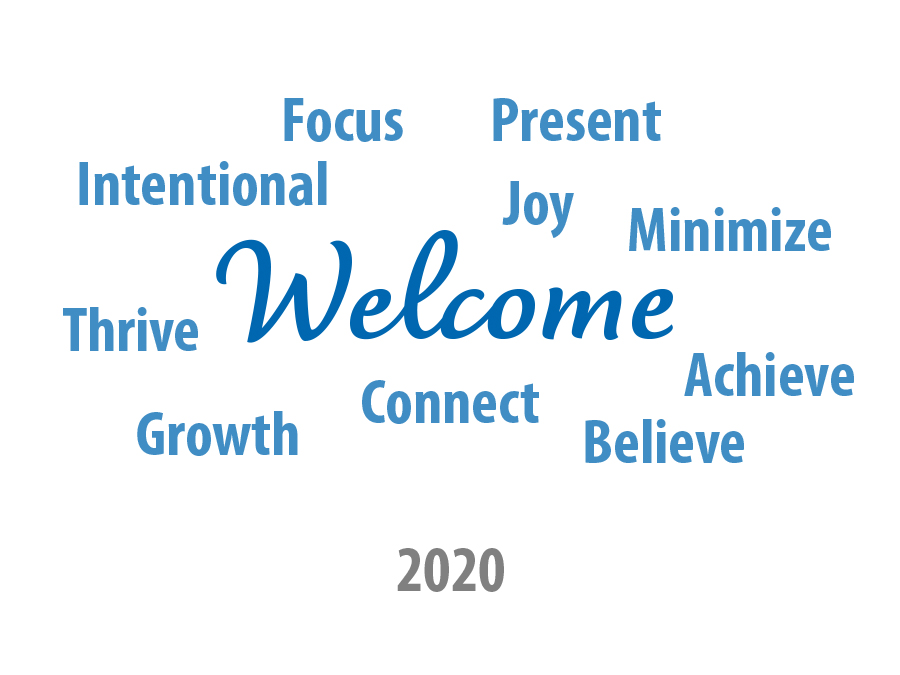 Have you ever made a New Year's resolution on January 1st, only to lose momentum on your commitment by February 1st (or sooner)? The reason, according to psychological studies, is because we're trying to make too big a change, too fast; we're using negative reinforcement to try to achieve a goal; or we're doing it for reasons that we don't truly believe.
Several years ago, an alternative began – a "resolution solution," if you will – known as the One Word project. Rather than setting unrealistic goals, participants choose a word or short phrase by which they measure everything that they do throughout the year, making achieving goals more realistic because they are measured by how they relate to the participant's values.
Popular words include:
Intentional, Minimize, Joy, Present, Focus, Believe, Growth, Thrive, Connect, and Achieve.
Windsong helps Active Adults fulfill their One Word goals in the following ways:

• Intentional - empowering Active Adults to make deliberate choices about the homes and communities in which they choose to live
• Minimize – with homes designed around the "Not So Big House" philosophy, homeowners feel good about right-sizing to a home that suits their current and future lifestyles
• Joy – in a home that works for them, and a community in which they can devote as much time to the activities that bring them joy, rather than being tied to maintaining a home that no longer suits their needs
• Present – with family and friends – both old and new – in a community that encourages an active lifestyle and nurturing relationships
• Focus – on the things that are important to each individual, including hobbies, work, play, volunteering, or simply relaxing
• Believe – in the commitment of a home builder committed to listening to what Active Adults want in a home, and delivering a product that meets those needs
• Growth – of neighborhoods and communities of folks who share life-stage experiences
• Thrive – in an environment where one's current and future needs are met with style and grace
• Connect – with neighbors over similar interests, and develop friendships that last a lifetime
• Achieve – goals and dreams, as you transition from a life of managing work and family, to one of following your path to whatever is next
What's YOUR "One Word" for 2020?
For more than 16 years, Windsong's Word of the Year has been Welcome… and our homeowners have told us that's just how they feel when they live in a Windsong community.
Welcome to Windsong – Where Life's A Breeze!