Boomer Communities Ahead of the Curve
Posted:
December, 3, 2019 |
Categories:
Uncategorized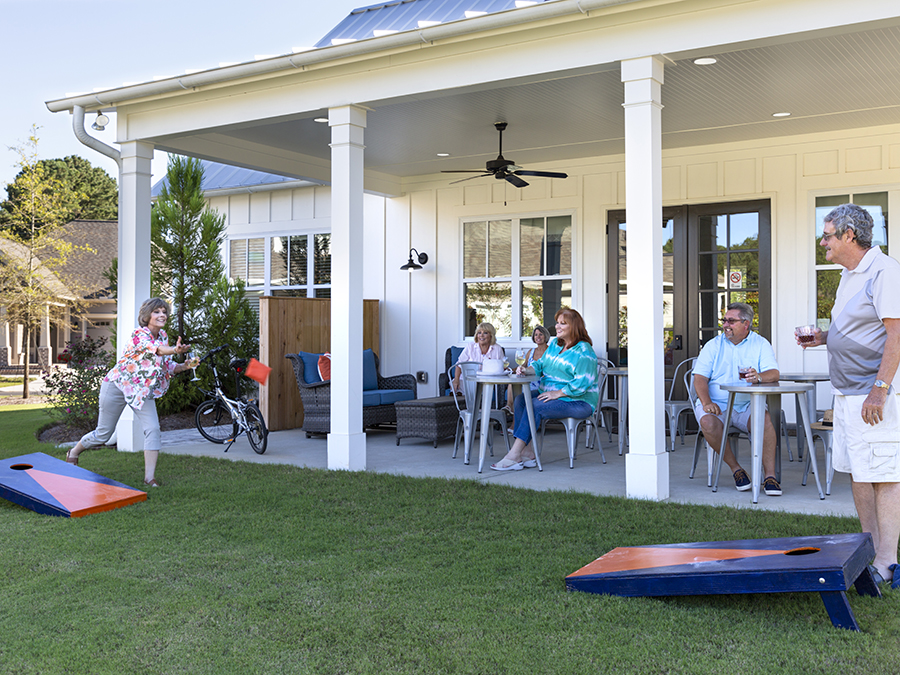 One of the hallmarks of the Boomer generation is researching everything before making a decision. Perhaps this is in part because of the ease of finding things out – the internet literally puts the world at our fingertips! - but the popularity of consumer magazines and newspapers among this segment of the population predates online searches by several decades.
It comes as no surprise, then, that Baby Boomers research profusely before deciding on which community to right-size, as well as which home best suits their needs when they do decide on a location.
A few of the deciding factors include:
Flexibility
According to studies of home building trends, Baby Boomers are all about flexible spaces, and not always about the number of rooms or how many square feet a floor plan contains. For example, rooms that function day-to-day as an office or library do double-duty over the holidays as overflow guest rooms, with daybeds, sleeper-sofas, or even new-styles of Murphy beds, which are making quite a comeback!
Amenities
Active Adults are increasingly seeking homes that encourage "active aging," which the World Health Organization (W.H.O.) defines as, "the process of optimizing opportunities for health, participation, and security in order to enhance quality of life as people age." Active Aging includes opportunities for physical fitness, mental stimulation, social interaction, and more. Community clubhouses, wide sidewalks and welcoming front porches, and neighbors who share similar life-stage experiences are just the beginnings of a quality Active Adult community.
Community
Active Adults also want to feel like they are a part of the overall community, beyond their neighborhood, so location is often a deciding factor when purchasing a home. Proximity to shopping, dining, health care, cultural events and entertainment, and travel routes, play a large part in the decision-making process for Active Adult home buyers.
For more than 14 years, Windsong Properties has set the standard for the Active Adult home market in the north Atlanta area, in large part because Windsong professionals – from the on-site sales and construction representatives, to design team, closing staff, and every member of the company – focuses on listening to what people want, and delivering it whenever possible.
Inspired design with flexible spaces, award-winning neighborhoods, enriching amenities, and desired locations are just a part of what makes Active Adults choose Windsong communities as they look to right-size.
Welcome to Windsong – Where Life's A Breeze!