An Active Adult's "Must-Have" List
Posted:
November, 8, 2019 |
Categories:
Uncategorized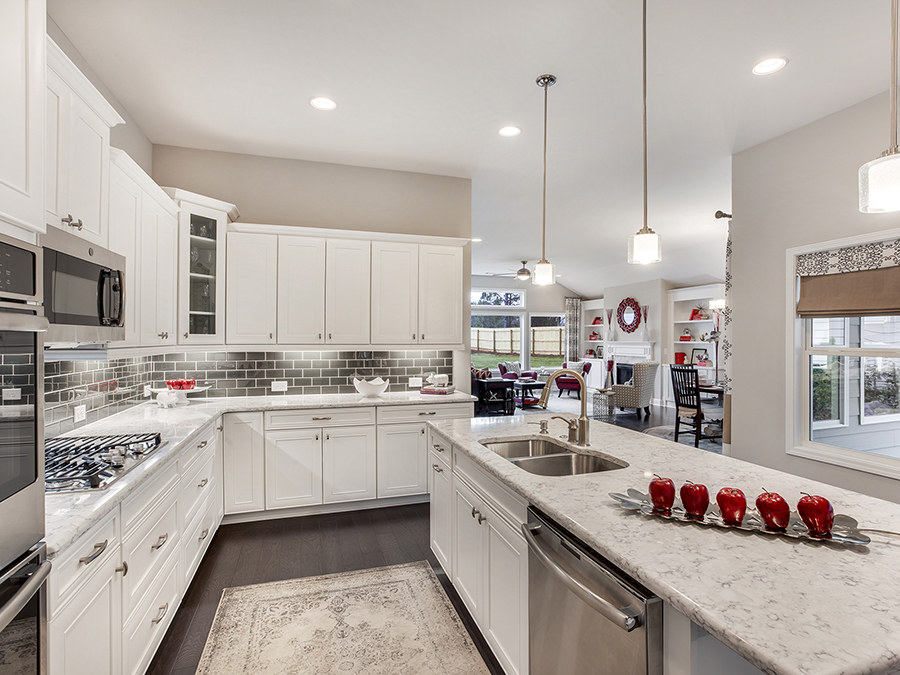 When architect and author Sara Susanka first released "The Not So Big House" concept (and book) in 2001, her ideas were considered revolutionary, when in reality she was recycling principles that made sense, and were embodied by our predecessors: quality over quantity.
Susanka's Not-So-Big philosophy came on the cusp of the mindfulness trend, when people began to believe in the concept of "less is more," and value is something that fills us up emotionally, not physically.
At Windsong, our architects and planners, designers and builders, embody the concept of quality over quantity, and we deliver beautiful homes in sought-after locations because every member on our team is taught to listen to what our home buyers want and need.
From the very first homes we built, Windsong recognized the appeal of main level living while incorporating the features we loved about the large homes and neighborhoods in which we raised our families.
With an eye toward both luxury and practicality, each Windsong home features a smaller footprint but spaces that live large, making everyday living enjoyable, and entertaining easier.
The kitchen is the heart of the home, and each kitchen in Windsong's portfolio is central to the home, open to living and dining spaces, with a spacious pantry and a plethora of cabinet spaces that make storing everyday dishes and special occasion pieces convenient.
Living rooms invite the outside in, with wide windows that are also energy-efficient, so power bills are kept in check. Gas-log fireplaces make for cozy gatherings in winter, while patios and private courtyards expand the living and entertaining spaces to the outdoors during warmer weather.
Generously sized secondary bedrooms are perfect flex spaces for a home office or craft room, as well as inviting spaces for overnight guests, including a full bathroom that is as elegant as it is accessible.
And the owner's suite offers retreat space that makes every day feel like vacation, designed with plenty of room for king-size furniture, walk-in closet space, and a owner's bath that feels like a luxury spa.
When we were raising our families, we sought homes in communities with neighbors with whom we became friends, and who shared our life-stage experiences, often with children similar in ages to our own. At Windsong, friendships develop for the same reasons: similar life-stage experiences, shared interests, and plenty of opportunities to exercise, socialize, and enjoy time at home.
Welcome to Windsong – Where Life's A Breeze!