Active Adults Spring Into Happiness!
Posted:
March, 17, 2022 |
Categories:
Uncategorized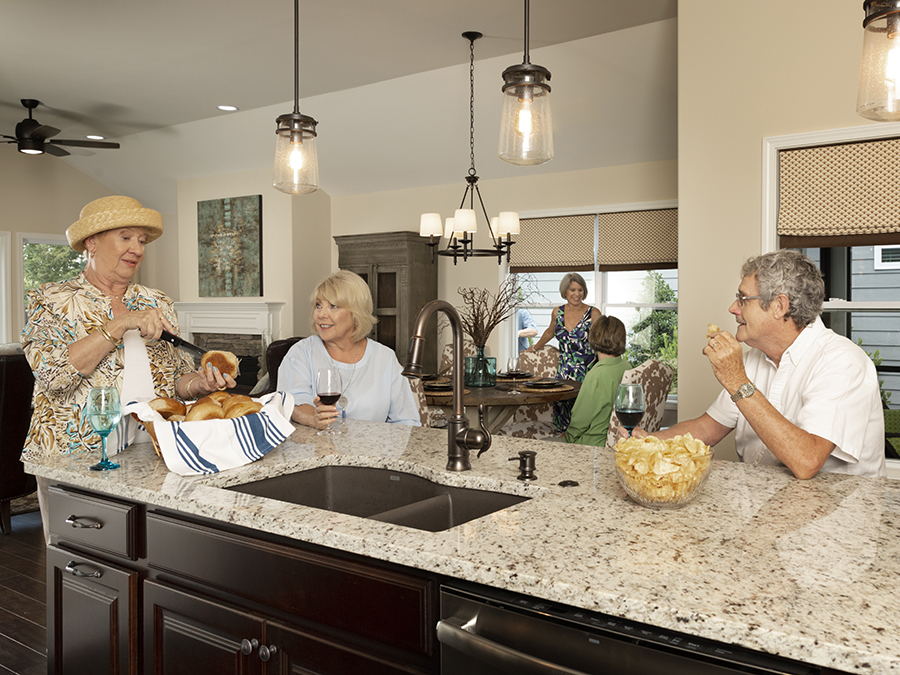 Does it feel like every week holds cause for celebration this month? Last week, we may have lost an hour of sleep, but now – like magic – our hours of daylight stretch into the evening. Today is St. Patrick's Day, with festivals all over, coinciding with the greening of the landscape. And this Sunday, we celebrate the first day of Spring – which happens to fall on the International Day of Happiness!
The concept was proposed to the United Nations General Assembly in 2011, as a path toward promoting economic success by highlighting its link to happiness and well-being. Two years later, the first International Day of Happiness was celebrated on March 20, 2013.
Scientific evidence suggests that people who report they are happy experience lower rates of stress, a stronger immune system, lower rates of heart disease, and less pain than their unhappy counterparts. Economic research shows that happy people also have healthier spending (and saving) habits, and are more productive throughout their lives than less-happy people. In addition, medical research indicates that happy people enjoy increased life expectancy.
The best news is this: it's never too late to start being consciously happy!
How do we do that? Consider these suggestions from happiness experts:
Replace negativity with information and experiences that are more positive.
You can accomplish this by listening to music, reading books, and spending time with people who uplift – rather than depress or stress – you.
Practice Kindness
This doesn't have to be planned, and it doesn't have to be big. Small acts of kindness, like speaking a kind word to someone (even someone you don't know), or mailing a card or letter to a friend sends out "kindness ripples" that brighten your day, and someone else's.
Practice Gratitude
In a world in which the message is to buy, consume, accumulate, we're often left anxious, with a sense of lack. Gratitude for what we have enables us to enjoy the bounty we have in terms of friends, experiences, even the "stuff" already in our possession.
Gratitude turns what we have into enough. ~Aesop
Create A Joy List
That's exactly what it sounds like: a collection of words, passages, ideas, etc., that inspire you and make you happy. For an example of such a list in print, check out The Comfort Book, by Matt Haig.
At Windsong, the homes and communities we create invite home buyers to live lives where gratitude, kindness, and happiness hold center stage, with friends, loved ones, and experiences that make every day their best day.
Welcome to Windsong, Where Life's A Breeze!