Active Adults Seek Quality and Comfort At Home
Posted:
October, 10, 2018 |
Categories:
Uncategorized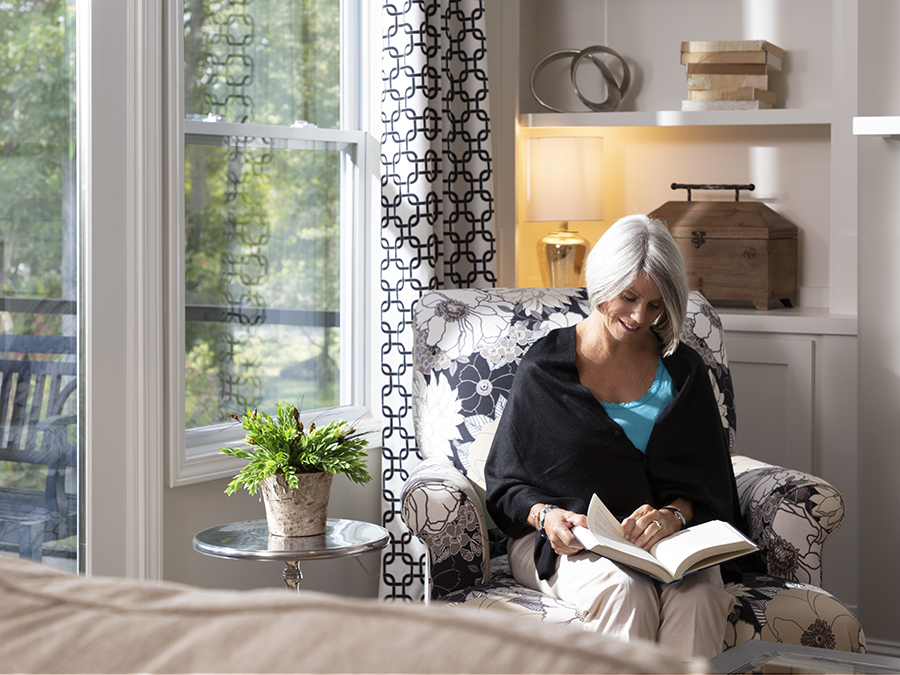 Think back a moment to the home of your childhood. Whether you lived in a single-family home, a "tract home" in a planned development, an apartment building, or something else, it's likely that your experiences in that home helped to shape the concept of "home" for you throughout your lifetime.
Those experiences likely included family dinners at home each night, and perhaps larger holiday gatherings throughout the year; having friends visit after school and enjoying home-baked treats straight from the oven; helping parents with the gardening chores and reaping the harvest of fruits, vegetables, and flowers; tinkering with the latest project at the work bench in the garage; watching the stars in the night time sky; and feeling a sense of the community in which you and your family were a part.
Those same qualities are what we sought to provide to our own children, in homes we chose for their school districts and the number of families with children who lived in the neighborhood; homes chosen for their proximity to work, shopping, and entertainment opportunities; and homes chosen for their curb appeal as well as the details inside the house.
Home is where the heart is, but it is also a place where we feel comfortable, where we can relax, and where we have something in common with the neighbors.
The kitchen is the hub of the home, where people gather to eat and to visit. This function is only surpassed by the sense of joy it brings us to stock the pantry or prepare a meal, and to look out at the courtyard or keep up with our latest television obsession in the family room.
Guests feel welcome in their private bedroom with separate bath; and their ample closet invites them to stow the suitcase and enjoy their stay.
A home office or library serves as a designated space to organize finances, read the latest best-seller, or catch up with friends on social media.
And we retire to the owner's suite at the end of the day for a peaceful night's sleep in luxurious comfort.
At Windsong, we recall the things we loved most about our childhood homes and communities, as well, and we seek to offer those to every Active Adult home buyer who understands the value of community.
Welcome to Windsong – Where Life's A Breeze!