Active Adults Rules for Making Friends
Posted:
July, 7, 2021 |
Categories:
Uncategorized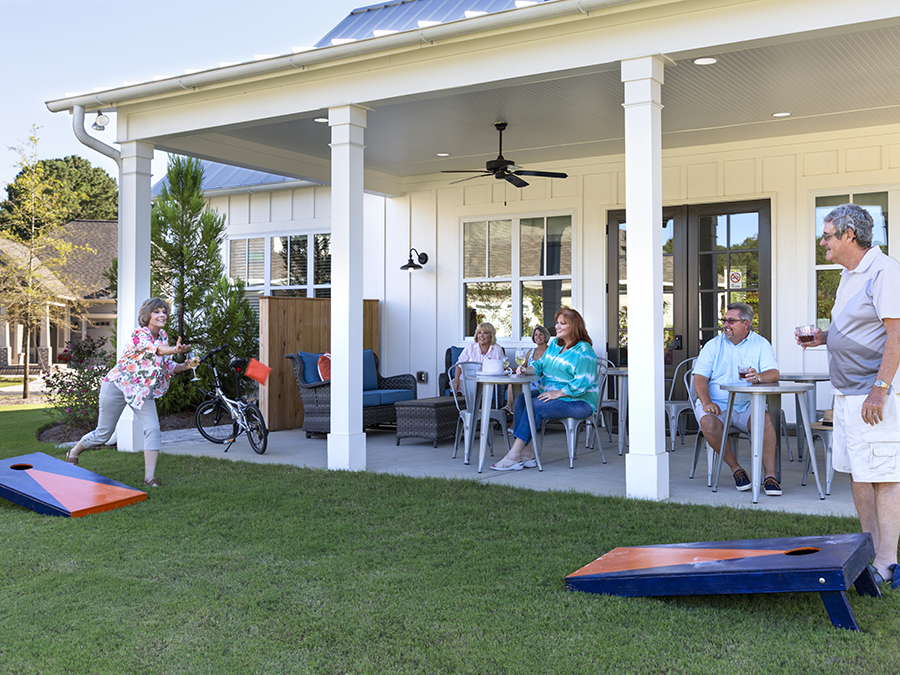 You may have read about the "secrets to successful dating" as one reaches a certain age, but did you know there are secrets to making friends after 50 as well? Turns out, friend-dating may often feel harder than finding a romantic partner.
Health professionals and psychologists agree that having quality friendships are important to maintaining health and happiness as we age, so we've compiled some suggestions for meeting new friends at any age:
Join a group. Book clubs and sports-viewing clubs are among the most common, but if you have a hobby or interest, you can almost bet there's a group out there for you. Check with the local library, Chamber of Commerce, senior center, parks department, or YMCA for lists of special-interest organizations.
Learn something new. Attend a lecture, class, or workshop featuring a topic that is of interest to you. For example, the local gardening center often hosts free or low-cost lectures; several local olive oil shops regularly offer cooking classes; wineries host tasting workshops; or find a crafting group through a local arts and crafts store. Or sign up for a seniors-only class at the local college.
Volunteer. Community service organizations provide a great way to meet new friends who share your interests. Reach out to Habitat for Humanity, Kiwanis, Optimist Club, the Humane Society or animal rescue organization, CASA, Adopt a Stream, and more, for opportunities to meet new people while giving back to the community.
Attend community events. Craft festivals, concerts in the park, farmer's markets, and more, are where conversations often begin organically over shared interests.
Walk the dog! Your four-legged companion makes a great "wing man" when it comes to striking up conversations in the community. Whether on a walking trail or in the neighborhood, dogs are real ice-breakers!
Another great suggestion for meeting friends is Move Into a Windsong Community. You see, the thoughtful designs, luxury finishes, and beautiful landscaping are just part of the work that goes into every Windsong community. "Neighbors-who-become-friends" is actually the best feature of every home and community we build.
And with a new home created with your joyful, easy living in mind, you'll have more time to meet and build friendships.
Welcome to Windsong, Where Life's A Breeze!