Active Adult's Revered Home
Posted:
July, 3, 2018 |
Categories:
Uncategorized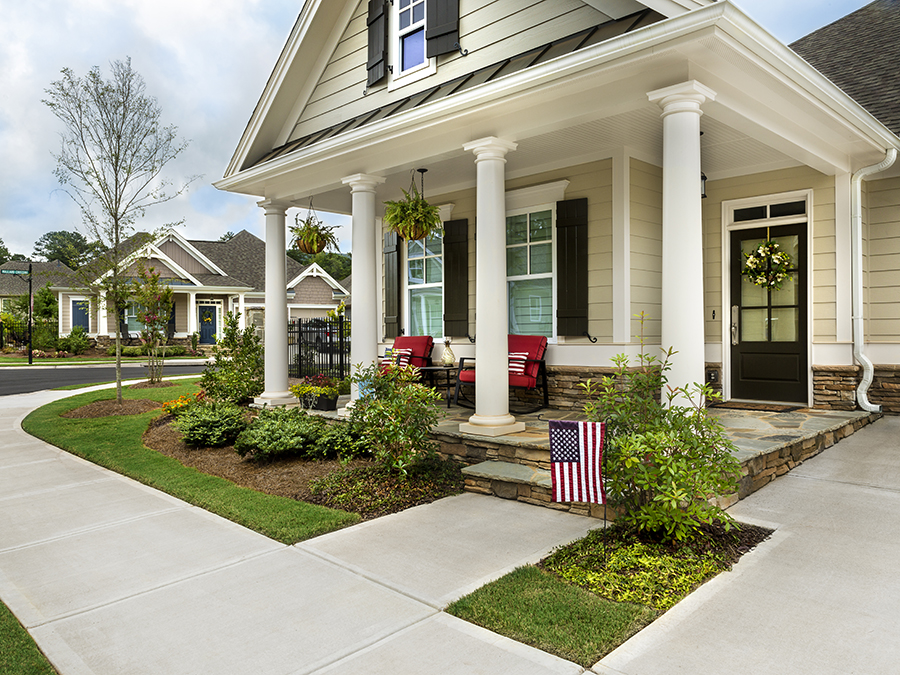 An Independence Day Poem inspired by Henry Wadsworth Longfellow
Listen, grandchildren, and you shall hear
Of the right-size quest that brought me here,
On this fortuitous day in Two Thousand Eighteen
Not too big, nor too small, but Just Right in between,
Is this home to which you live so near.
We said to our friends, "our old house is too huge
And it's become such a chore to maintain.
We want to live in rooms that we'll use
And to spend time with you once again."
So we readied our house and put it up for sale
And set out to find just the right place
We were looking for comfort that was also upscale:
A one-story, luxury living space.
We asked for suggestions and searched all the ads
And, alas, it was not hard to find;
I'm telling you now, my dear lasses and lads,
We were moving, we'd made up our minds!
We kept hearing of Windsong, a builder of fine homes
In the places we wanted to be
We drove through it in daylight, as well as in gloam
And they were attractive to your grandma and me.
So we went the next morning to see the inside
We had several communities to explore.
But the folks we talked to helped us to decide
On our floorplan, finishes, and more.
We were able to choose cabinets and counter tops, too,
As well as the flooring and paint,
And they answered our questions (which were not very few);
They were pleasant, we have no complaints.
We met all the folks who were on our building team
Who explained in detail the process,
Then they built for us the home of our dreams,
And I'll tell you I'm more than impressed.
We've met neighbors while strolling the sidewalks
And although everyone has their own reason,
We've found out from the people with whom we talk
They enjoy living here, no matter the season.
Now it's summer time, and we love our new lifestyle;
We've made friends and can travel when we please.
We know now why they say with a big smile,
Welcome to Windsong – Where Life's A Breeze!