Active Adults Plan Spring Break Getaways
Posted:
January, 30, 2018 |
Categories:
Uncategorized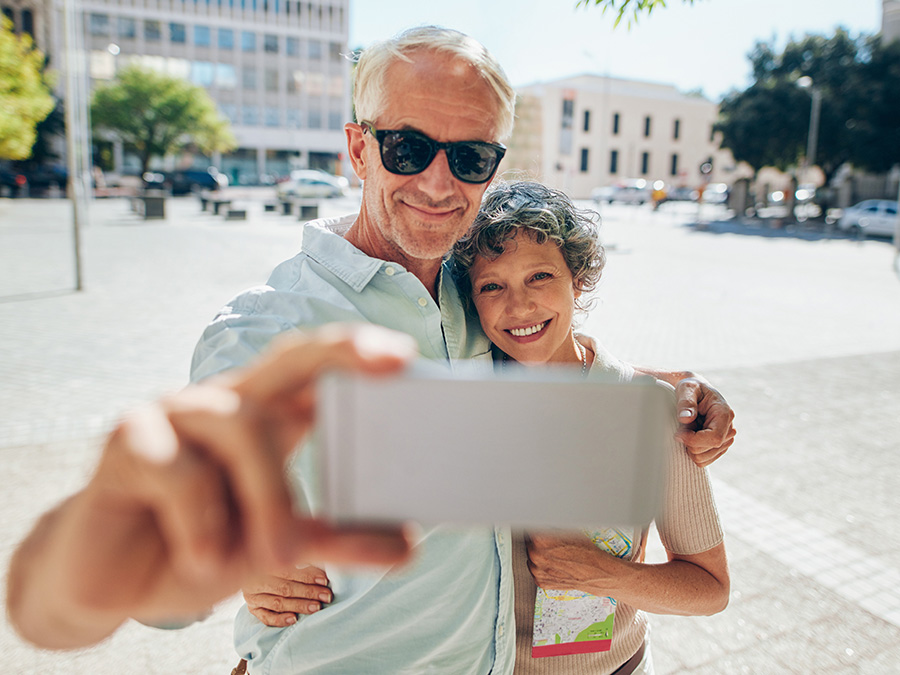 With the holidays behind us, have you given thought to where you will travel for Spring Break?
Forget about the traditional college co-ed party-on-the-beach Spring Break; Active Adults have been there, done that. There are plenty of destinations that will exhilarate, rejuvenate, or just put a smile on your face, that are nowhere near the loud music, traffic, and tanning-lotion-scented coastlines this Spring.
Whether you're looking for education, adventure, traveling far away, or exploring a little closer to home, consider your goals and interests, then consider some of these Spring Break destinations off the "beach-en" path:
Sedona, Arizona: Known for rekindling the spirit, Sedona activities include meditation and yoga, a thriving art community, and exceptional vineyard tours and tastings. For those with a bit more adventure in mind, hike the canyons and red rocks, or take a Jeep tour over the boulders. Better yet, tour the region in a hot air balloon or helicopter, for an experience that will take your breath away!
The Ozarks: The Netflix version is being filmed right here, at Lake Allatoona, but the actual 55,000-acre lake in the Ozark Mountains is the largest non-flood control lake in the country, and is a perfect getaway for those who enjoy bass fishing, sailing, or swimming. Campsites, cabins, and hiking offer a serene alternative to the traditional vacation.
Salt Lake City, Utah: Home to the Sundance Film Festival each January, and the Craft Lake City DIY Festival each August, Salt Lake City boasts year-'round activities and sights to satisfy nearly every interest. Enjoy exercise and thrills as you ski at Cottonwood Resort, or engage the senses at Red Butte Garden and Aboretum. Visit Antelope Island State Park, which boasts free-roaming bison; or star-gaze at the Clark Planetarium. Explore a wealth of history, including the Pony Express National Historic Trail, and a host of museums.
Closer to Home
Asheville, NC: Just a few hours' drive from Atlanta, Asheville is a magnet for foodies, art aficionados, and wine enthusiasts, as well as folks who enjoy a funky vibe, outdoor activities, and a mountain setting. Street music and a variety of traditional venues feature all genres, from bluegrass to contemporary; and art shops and street vendors are a feast for the eyes. Restaurants serve seasonal, local-sourced ingredients delivered in delectable recipes.
Chattanooga, TN: The city's 13-mile paved Riverwalk features parks, restaurants, outdoor adventures, museums, and more, including the Tennessee Aquarium and the new Songbirds Guitars Museum. Tour the city on foot, rent a bicycle, or take a trolley, then dine at your choice of culinary temptations, from burgers to BBQ, tap houses and coffee houses. An easy drive north on I-75 makes Chattanooga the perfect Spring Break getaway.
Whether traveling alone, with a spouse, in a multi-generation vacation, or with friends and neighbors, Windsong homeowners enjoy their excursions with peace of mind, knowing that the lawn and landscape will be maintained in their absence, and neighbors can be counted on to collect the mail and walk the dog. Each Windsong community is designed with easy access to travel routes, with your carefree lifestyle in mind.
Welcome to Windsong – Where Life's A Breeze!