Active Adults Plan for Financial Health
Posted:
December, 8, 2021 |
Categories:
Uncategorized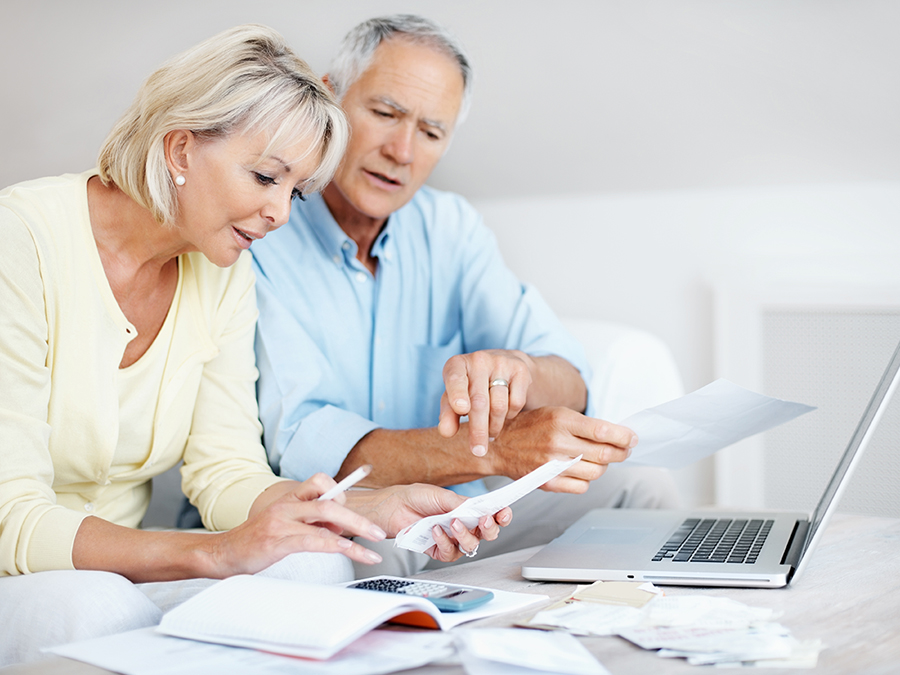 While celebrating the holiday spirit this year, it's also important to pay attention to your health – not only the watch-how-many-glasses-of-eggnog type of health, but also your financial health, to ensure your savings, investments, and spending are ready for 2022.
Financial experts advise investors and those who have retired – or who are planning to in the new year – to discuss changes that have occurred and plans you may have, as well as to review your current portfolio for opportunities in which your money can better serve you.
Changes
Discuss fluctuations in the market, as well as any changes in your goals – in terms of your investment portfolio – such as retirement, selling or buying a home, etc., so that your available funds reflect your lifestyle and needs.

If you have turned 72, you are required to withdraw funds from your retirement accounts by April 1 of the following year, and each subsequent year, to avoid penalties. Work with your financial advisor to determine how much you want to have available to spend, and what to do with the rest. You may choose to split your Required Minimum Distribution (RMD) between spending money, Qualified Charitable Distributions (QCDs) – up to $100k, or re-investment in a taxable account.

This is a good time to update wills, Power of Attorney, Health Care Proxy etc., particularly if there have been changes to family dynamics or to the health of a proxy or beneficiary.
Plans
Are you selling the family home? Buying a new home? Planning to travel? Having a medical procedure? We've all worked with budgets throughout our lives, but your financial advisor specializes in investments and retirement, to help you maximize your enjoyment of your lifelong savings.

Your advisor will work with you to plan your expenses for the upcoming year – as much as possible - as well as earmark funds for "unexpected events" - emergencies or fun.
Reviews
If you are still contributing to your employer's 401(k), your advisor can review your plan to maximize your allowed contributions, or discuss transferring your funds to a Roth 401(k), based on your situation.

Work with your insurance agents to review your health, life, automobile, and homeowner's policies, to ensure you have the maximum coverage, and are up-to-date with any changes within the industry.
The new year will be here before we know it, and preparing for the future allows for better enjoyment of the present.
At Windsong, your home and community were designed for maximum comfort and enjoyment, affording every Windsong homeowner the opportunity to pursue the hobbies, interests, friendships, and lifestyle they've always dreamed about.
Welcome to Windsong, Where Life's A Breeze!