Active Adults Personalize Homes To Suit Their Lifestyle
Posted:
August, 5, 2021 |
Categories:
Uncategorized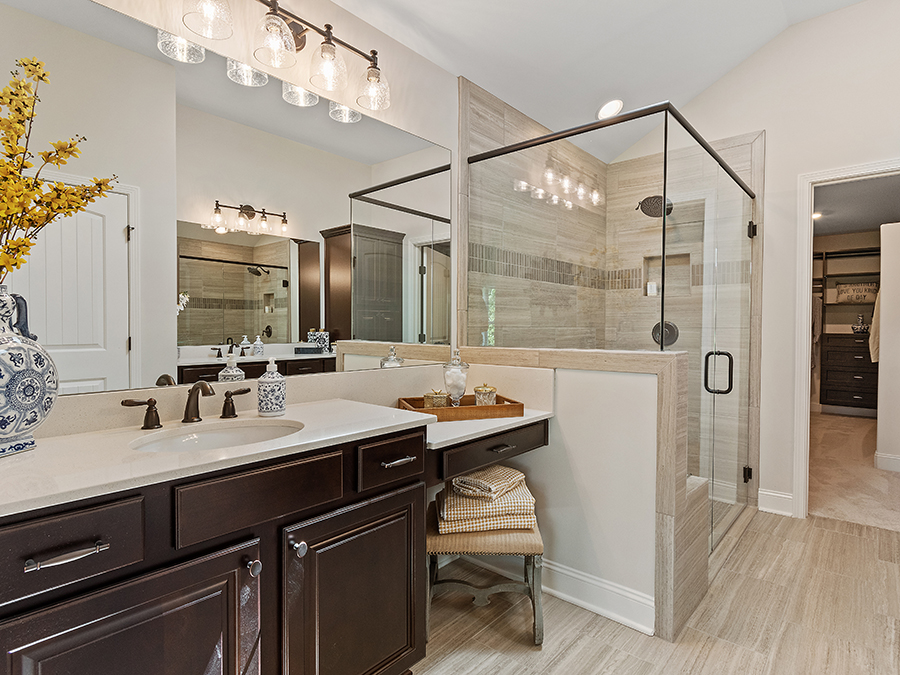 When searching for a home, savvy buyers do their research to ensure they work with a reputable builder who uses quality products and employs a team of experts from construction to sales to closing and warranty.
After choosing a floor plan and home site, the most exciting (and perhaps nerve-wracking) step is meeting with the design professional to personalize your home.
Windsong's design professional is Amy Ackerstein, whose workspace often leaves buyers feeling like kids in a candy store, poring over options and discussing them with Amy and her team to choose the right materials, colors, appliances, and more, and create the look and feel that will turn the house into a home.
In addition to the physical design center, home buyers are encouraged to visit Windsong's Pinterest page - www.pinterest.com/windsonglife/ to help them feel more prepared when they reach the design center, and so they can begin to visualize how their home will look with their furnishings and artwork inside.
Both the Pinterest site and the Design Center include traditional selections, including the standard options (a step above what is considered standard for other builders), and "upgrades" (which include waterfall islands, a gourmet kitchen package, personalized plumbing fixtures, and more), as well as items that customize the owner's bath (linen cabinets, countertops, and mosaic tile accents), natural light (added skylights and windows). built-in cabinets in the great room or custom closets/pantry shelving, and others.
Every Windsong home is designed with the Active Adult home buyer in mind, with stepless entry, open living space to make everyday living and entertaining a breeze, an inviting owner's suite that maximizes privacy and encourages relaxation, and more. And we work together with every home buyer to ensure the home suits their needs and personal taste for an unparalleled home-buying and active adult lifestyle experience!
Welcome to Windsong, Where Life's A Breeze!