Active Adults Organize Kitchens For Better Nutrition
Posted:
March, 3, 2020 |
Categories:
Uncategorized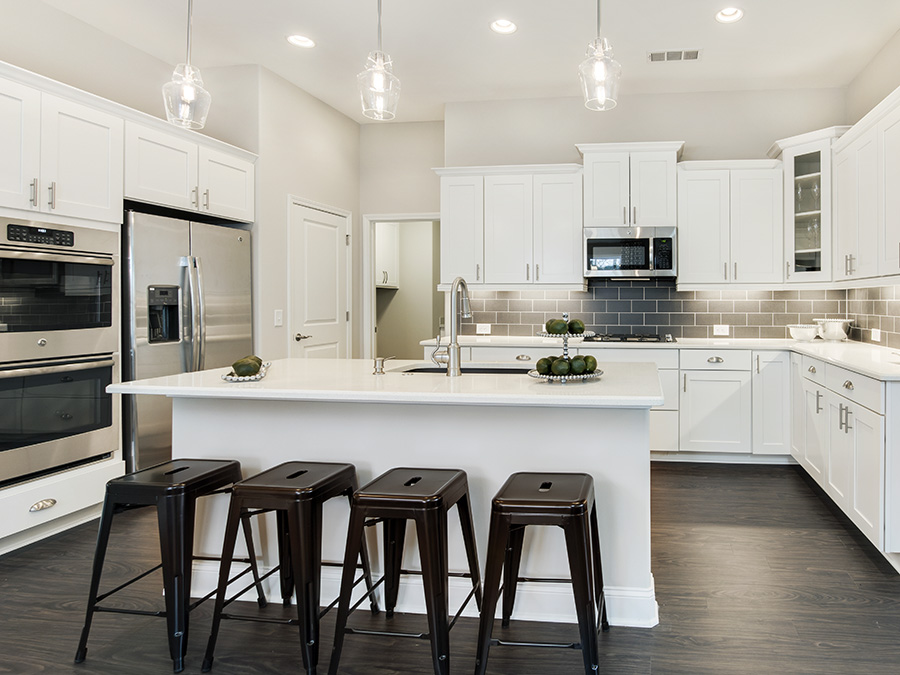 With each kitchen at Windsong designed to be aesthetically pleasing, convenient, and functional, these tips will help you love your kitchen even more, as you prepare snacks and meals that promote your healthy, active lifestyle:
STORAGE
Purchasing and properly storing ingredients is key to a functional kitchen.
Refrigerator – adjust shelves as necessary to accommodate the items you purchase and use most often
Pantry – create a clean, more organized pantry with storage options such as Mason jars and plastic storage containers that are both pretty and practical, and eliminate messy boxes and bags.
Extra freezer – keep a stash of frozen vegetables and prepared items so you always have a backup plan for healthy meals.
Counters – arrange fresh apples, bananas, and citrus fruits on the counter, creating an eye-pleasing display and ensuring that you'll actually eat these healthy snacks!
TOOLS
Having the right tools on-hand makes creating satisfying, nutritious dishes a little easier.
Blender – you have choices, based on what you use them for, and how often you use them: Traditional blender (great for batches of margaritas, smoothies, milkshakes, and more); Immersion blender (perfect for soups and other recipes that are too big to mix in a traditional blender); Bullet blender (smaller version of a traditional blender, but takes up less space and is perfect for single-serving smoothies).
Knives - according to the experts at Epicurious magazine, each kitchen requires four basic knives: Chef's knife (used for most chopping and slicing); Paring knife (when details are important and the chef's knife is too big); Serrated knife (aka "bread knife"); Boning knife (for cutting around bones in meat and fish).
Basics: cutting board, measuring cups and spoons, ladle, masker, spatula, whisk, can opener, colander, scissors, vegetable peeler, slotted spoons, set of pots, cast-iron pan, baking sheet, toaster/oven. Specialty: coffee maker, electric kettle, food processor, grater, mandoline, Dutch oven.
ZONES
To keep the kitchen clutter-free and easy to use – especially if multiple people use the space – create zones for specific tasks. Examples include zones for baking, smoothies, meal preparation, and the ever-popular coffee zone.
At Windsong, we design kitchen spaces that complement the simplified lifestyles so often desired by Active Adults. With quality appliances, cabinets, and countertops, personalized to suit your needs during your visit to our Design Center, you create the kitchen where you'll enjoy entertaining and preparing healthy meals (and sinful treats!) for years to come.
Welcome to Windsong – Where Life's A Breeze!