Active Adults Keep In Touch with Families Via Video
Posted:
May, 8, 2020 |
Categories:
Uncategorized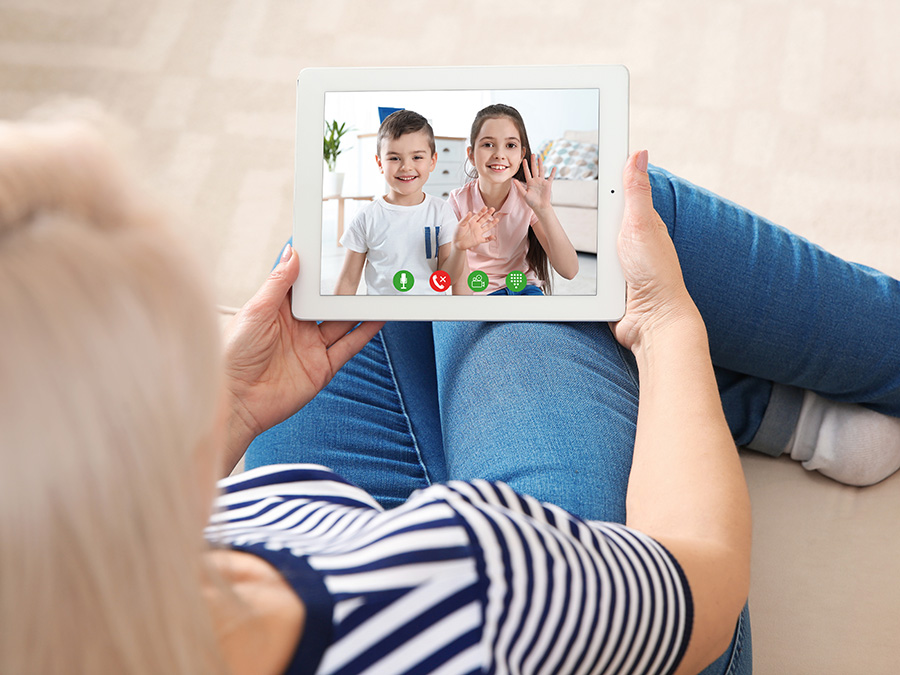 Self-isolation hasn't ever been fun (it's about keeping you – and your community – healthy), but in the beginning - after we discovered the secret stash of toilet paper we had forgotten about in the garage – we embraced our creativity, courage, and ingenuity, recalling how wonderful home-cooked meals were, fashioning masks out of old t-shirts (found when cleaning out the closet), ordering groceries online, and finding the positives (planting a garden, painting a room, organizing the photo albums…).
Holidays and celebrations offer opportunities for creativity and embracing technology, too. And tech-savvy Active Adults (or those who have tech-savvy grandchildren) can learn how to video-chat with their families this Mother's Day weekend, using a variety of free apps or communications platforms that have been used for years in the business world, but are gaining popularity for individuals amid the quest to stay connected while staying at home.
ZOOM is offering a free download that families and friends can use to "visit" - virtually - during the coronavirus, to make self-isolation less isolating. The program allows for unlimited one-on-one video chats, and video conferences for up to 100 people, for up to 40 minutes per video gathering. Try the free download at www.zoom.us.
SKYPE is one of the oldest video conferencing platforms, that has continued to update since the early 2000s, to keep up with industry changes and demands. Owned by Microsoft, Skype is also available to Mac and iPhone users, providing messaging, voice, and video calls for free. Download available at www.skype.com.
GOOGLE HANGOUTS is built into the Gmail platform, making it an easy way to video chat if you already have a Gmail or Google account. The free version allows individuals to host a virtual meeting for up to 10 people. Find the program at www.hangouts.google.com. Also available for use on Mac, iPhone and iPad via an app, which you can find at apps.apple.com/app/hangouts.
WHATSAPP is a free messaging app supported by Facebook, that features voice calling and video conferencing at no charge. When on Facebook, go to your messages icon (the "conversation bubble" with a "lightning bolt" image in the middle, on your task bar), or download at www.whatsapp.com.
FACETIME is a popular video conferencing application offered for free by Apple for use on iPhone, iPad, and Mac computers. (Your grandkids know how to use this already – trust me!)
At Windsong, each home and community is designed and constructed with your health, safety, and comfort in mind. With natural light through a plethora of windows, and flexible spaces in every Windsong home, you'll be able to set up a videoconferencing area in your family room, kitchen, home office – or even in your private courtyard – and have conversations (or game night!) with your friends and family as often as you wish.
And we'd like to wish everyone in our Windsong family a Happy (and Healthy) Mother's Day!
Welcome to Windsong – Where Life's A Breeze!