Active Adults Explore the Northwest Georgia Wineries
Posted:
June, 10, 2021 |
Categories:
Uncategorized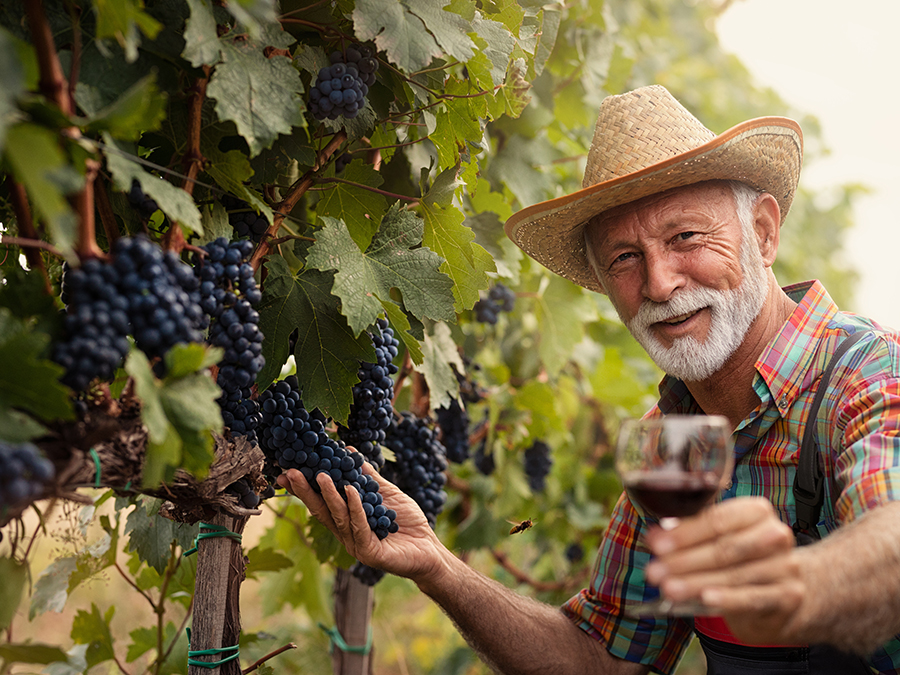 Long known as the autumn "leaf tour" region of our state, North Georgia also is popular for its quaint towns, artist communities… and vineyards!
Wine enthusiasts are often surprised by the quality and variety of wines produced right in their own backyards. Dahlonega and its surrounding communities have become known for wine-tasting rooms and vineyard tours, but today we're going to enlighten you about the vineyards in the northwestern part of the state, where apple orchards and vineyards reign supreme!
BALL GROUND
Artists David and Julie Boone, owners and founders of Wildcat on a Wing, feature the work of local artisans in their distinctive art gallery. Since wine-making is definitely a work of art, they have added Feathers Edge Vineyards to their location in Ball Ground, where locally sourced wines join fine crafts, to begin your wine tour.
JASPER/TALKING ROCK
In addition to its selection of dry reds, dry whites, and dessert wines, Fainting Goat Vineyards features live music on the weekends and a sunset concert series on Friday evenings, to serve as both a tempt to your tastebuds and music to your ears.
faintinggoatvineyardsandwinery.com
Sharp Mountain Vineyards boasts a notable selection of white wines, rosé, reds, and dessert wines, and invites guests to sip and taste while enjoying music events featuring local and regional performers.
ELLIJAY
Best known for its annual Apple Festival, Ellijay also is home to two exceptional vineyards:
Cartecay Vineyards offers a selection of specialty wines, blended with local fruits, including its "BlueCat" wine – a blend of blueberries and catawba, as well as a traditional menu of familiar wines.
With live music on Saturdays and Sundays, wine tastings, and vineyard tours, oenophiles enjoy Engelheim Vineyards, with a delicious selection of reds, whites, and dessert wines in a fun atmosphere.
Vineyards have added to the allure of our natural treasure in North Georgia, making a wine-tasting tour the perfect way to entertain out-of-town guests, or spend an afternoon or getaway weekend sampling the fruits of our mountain towns!
Gather up a few of your neighbors and plan your tour, perhaps even reserve one of the winery tour buses so you can relax and enjoy the adventure.
Welcome to Windsong, Where Life's A Breeze!