Active Adults Enjoy Thanksgiving, Avoid Inflammation
Posted:
November, 3, 2020 |
Categories:
Uncategorized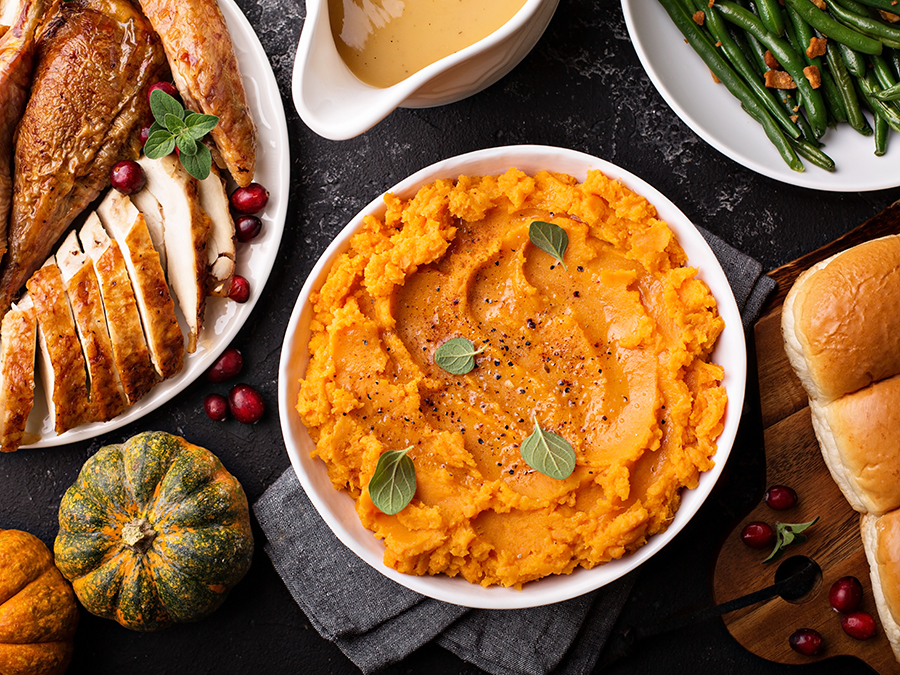 Arthritis has long been taken as a "side effect" of reaching a certain age, but individuals at any age, can take the necessary steps to reduce their risk of arthritis and other inflammatory diseases – or alleviate symptoms of inflammation - through diet and exercise.
With the holiday season upon us, Active Adults often set aside the healthy habits they've worked so hard to achieve or maintain throughout the year. A tightening of once-comfortable clothes is just one of the side effects of neglecting your health: many adults find that their arthritis surfaces or increases this time of year, without realizing that their habits are contributors.
Inflammatory diseases include arthritis, heart disease, gout, and other chronic illnesses, and are often linked to diets that are high in Omega 6 fatty acids, trans-fats, saturated fats, sugar, "nightshade" vegetables, and animal-based foods that contain purines.
Traditional meals often include some or all of these ingredients, including:
Omega-6 fatty acids – found in oils such as sunflower, corn, or safflower oils;
Sugar – think of all of those tempting desserts that grace the Thanksgiving table;
Nightshade vegetables – tomatoes, some varieties of peppers, eggplant, and potatoes;
Purines – found in red meat, organ meat, cured meats, mussels and scallops;
(Interestingly, vegetable-based purines, including beans, cauliflower, and mushrooms, do not contribute to gout, as their animal-based purines do).
To control diseases linked to inflammation, do eat:
Lean meats (including poultry)
Fruits and vegetables, such as green leafy vegetables, "yellow" or "orange vegetables (carrots, sweet potatoes, and squash, for example)
Omega-3 fatty acids, found in oily fish (salmon, herring, and sardines)
Unsaturated fats – olive oil and avocado oil, nuts and seeds
Feeling your best by avoiding inflammation triggers doesn't mean you have to steer clear of your favorite Thanksgiving foods. On the contrary! Turkey is a lean meat, leafy green vegetables (collards and spinach), carrots and sweet potato casserole (limit the added sugar), and pumpkin pie all are delicious items on the holiday menu that won't cause undue inflammation, as long as you watch what you add to them.
And taking a walk before or after the Thanksgiving meal is another way to control inflammation and enjoy some family time outdoors.
At Windsong, each home is designed with celebrations in mind. Flexible spaces provide comfortable accommodations for overnight guests, and spacious kitchens complete with top-of-the-line appliances make for ease of preparing and serving the holiday meal!
Welcome to Windsong – Where Life's A Breeze!