Active Adults Enjoy ABUNDANCE in the New Year
Posted:
January, 3, 2019 |
Categories:
Uncategorized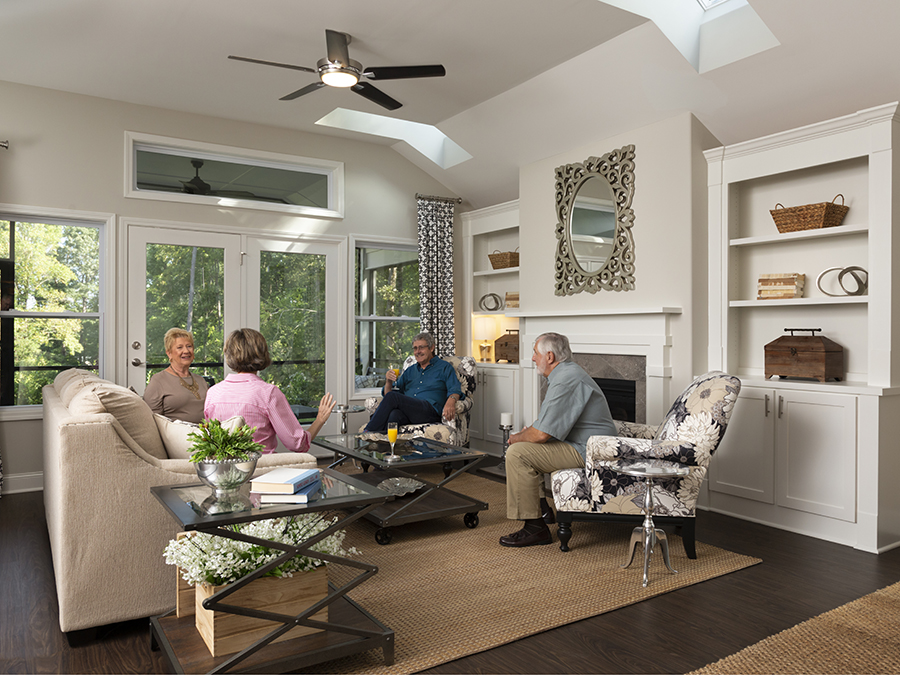 When moving from a large family home to a smaller home that suits your changing needs, abundance may be a concern.
First, the large family home often has an abundance of space – to display our collections, to store things we have acquired, and to host friends and family for gatherings or overnight visits.
While the extra space may have been useful when our kids lived at home, empty nesters often find it stressful to maintain a large home, or find that they spend time taking care of the house, yard, and everything that goes with it, at the expense of other opportunities they would like to pursue.
Over the past four decades, the median size of a single-family home increased from 1,700 square feet to nearly 2,500 square feet, even as American homeowners spent less time in their homes, and most of the time congregate in the kitchen and family room, leaving the majority of rooms – including dining rooms and "spare bedrooms" rarely used for more than storage, according to studies by Market Watch, reported in December 2018.
Abundance is defined as "a very large quantity of something." So, if a person chooses to live in an abundance of space, then a large home might just be the ticket. However, modern use of the word abundance has become more about quality of life, rather than quantity of stuff.
If you have right-sized your home, consider these ideas to live a more abundant lifestyle:
1. Fear of lack often accompanies large quantities of stuff. Focus more on accomplishments and experiences, and your fears may diminish.
2. Focus on what is important in your life, and pursue that. Few people choose to rack up possessions at the expense of relationships or experiences. Spend time with people you love, or pursuing activities you enjoy, for a more abundant life.
3. Review which possessions bring you joy and peace, and which have little meaning to you. Clearing out items that you don't really care about allows you more time to spend with those things that have meaning to you.
4. According to mental health experts, clutter actually blocks feelings of abundance. Keep spaces clear and clutter-free, and enjoy a happier, healthier lifestyle.
At Windsong, each home and community is designed with abundance as its core principle. Open floor plans allow for more natural light, inclusive gathering spaces, and a sense of space even in a smaller footprint. Sidewalks, front porches, private courtyards, and community gathering spaces encourage outdoor activities and interactions with neighbors. And high-quality, low-maintenance materials allow for more time doing the things you love… for a more abundant life.
Welcome to Windsong – Where Life's A Breeze!