Active Adults Embrace Technology: Online Movie Nights
Posted:
July, 10, 2020 |
Categories:
Uncategorized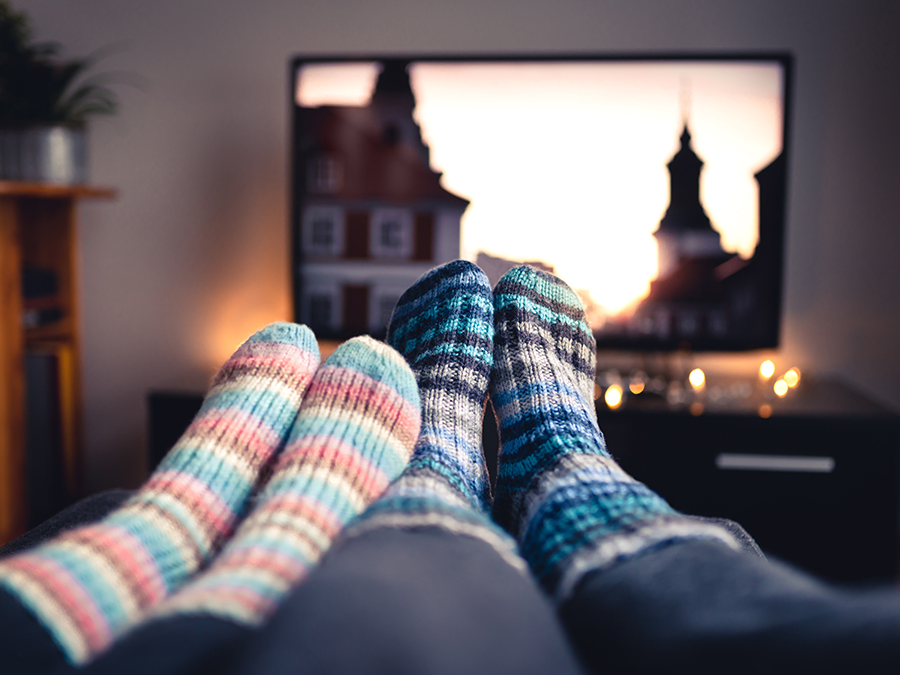 As "staying in" becomes more familiar, recreating "date night" treats has become a popular pastime. From baking bread from scratch using an online recipe, to hosting book clubs and game nights via one of a host of online meeting platforms, Active Adults are adapting to new ways to live their best lives via technology!
Hollywood has jumped on the bandwagon, as well, offering straight-to-home options for new releases of blockbuster movies, allowing movie buffs to have dinner (or make their own buttered popcorn) while enjoying first-run films on a variety of platforms, including:
AMC Theaters On-Demand, available since last fall to AMC Stubs members. This option provides first-run movies for $5.99 each, giving viewers 30 days to watch after ordering, and 48 hours to finish after starting to watch. Visit www.amctheaters.com for more information.
Disney+ launched this past spring, to bring Disney favorites to families with kids at home, as well as the menu of Disney-licensed films for all ages. But the platform garnered millions of fans when the site streamed Hamilton on July 3, a recorded version of the award-winning production, featuring members of the original Broadway cast.
Amazon, GooglePlay, FandangoNOW, YouTube, and more, are offering single-fee or included-with-subscription viewing opportunities of new releases, including The Outpost (starring Orlando Bloom and Scott Eastwood), Irresistible (starring Steve Carell and Rose Byrne; directed by Jon Stewart), The Ghost of Peter Sellers (filmed in 2018; a documentary of the star's unreleased 1973 pirate film), and many more.
Netflix subscribers set the bar with special series (Schitt's Creek, Tiger King), and direct-to-stream films, including current comedies Desperados, and Eurovision Song Contest: The Story of Fire Saga, among others.
And it's not just movies! The American Conservatory Theatre offers favorite productions to stream at home on BroadwayHD, allowing live-stage production aficionados to enjoy performances from the comfort of their own homes.
Nielsen reported a 34% spike in online streaming platforms during the first week in March, and the trend has only grown as people seek entertainment options at home.
At Windsong, each home and community offer the capability to enjoy high speed Internet and wi-fi options in multiple rooms, as well as outdoors. Many Windsong homeowners have discovered the joy of watching movies or "bingeing" their favorite series in their private courtyards.
Welcome to Windsong – Where Life's A Breeze!