Active Adults Decorate Dream Homes
Posted:
February, 14, 2018 |
Categories:
Uncategorized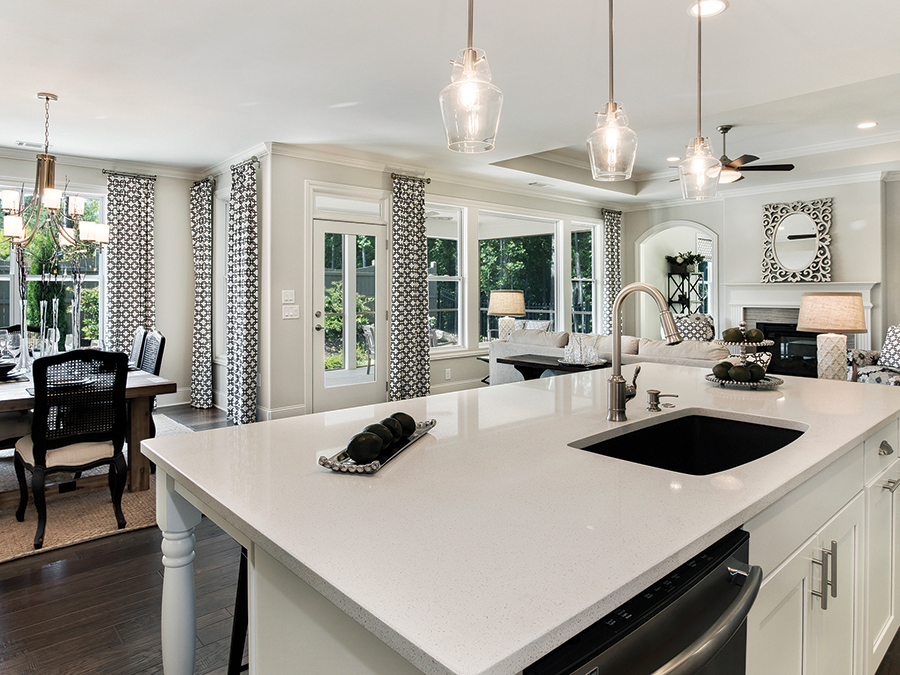 When right-sizing your home, it's likely that you will be faced with decorating a space in which rooms flow together in an "open concept" floor plan, requiring design choices that will complement one another while providing both comfort and a sense of joy in your surroundings.
Rather than duplicate a page from a design magazine or a room from a home decorating program, personalize your space while maximizing function with these tips from designers who specialize in Active Adult décor:
Lighting – Consider the purpose of the room, and incorporate natural light into your space. Choose window treatments that allow light to enter the room during the day, and lamps and light fixtures that are appropriate for reading, computer tasks, hobbies, etc. Consider adding under-cabinet lighting in the kitchen, to make food preparation more enjoyable.
Furniture – Rather than use large, heavy furniture that may have suited your previous home, opt for seating and storage pieces that are the appropriate size and scale for your new space. Chairs and sofas with arms and firm cushions make it easier to sit comfortably and rise easily. Multi-function pieces, such as ottomans that double as tables, simplify entertaining without the need to store furniture for special occasions.
Personality – A page in a magazine could never capture your personal experience and personality. Your right-sized home provides the perfect opportunity to highlight favorite collectibles and items that reflect your interests and incorporate your life story.
Color – A room's function and its position in relation to other spaces will greatly affect your color choices. In an open floorplan, choose a single hue as a backdrop, then incorporate accent pieces to signify a separate space. Red is best used in small doses, and is perfect for a dining room, where it stimulates appetite and conversation. Yellow and orange work well in sitting rooms and sun rooms, as these colors are energizing and mood-lifting. Blue, gray, and green work well in bedrooms, where they instill calm, relaxing feelings.
At Windsong, we design each home to provide an open floorplan, lots of windows for natural light, built-in options to display your favorite objects, and storage so you can rotate art and collectibles by the season or by the whim, giving you the opportunity to express your personality through your decorating choices.
Welcome to Windsong – Where Life's A Breeze!