Active Adults CREATE Their Best Life
Posted:
February, 16, 2021 |
Categories:
Uncategorized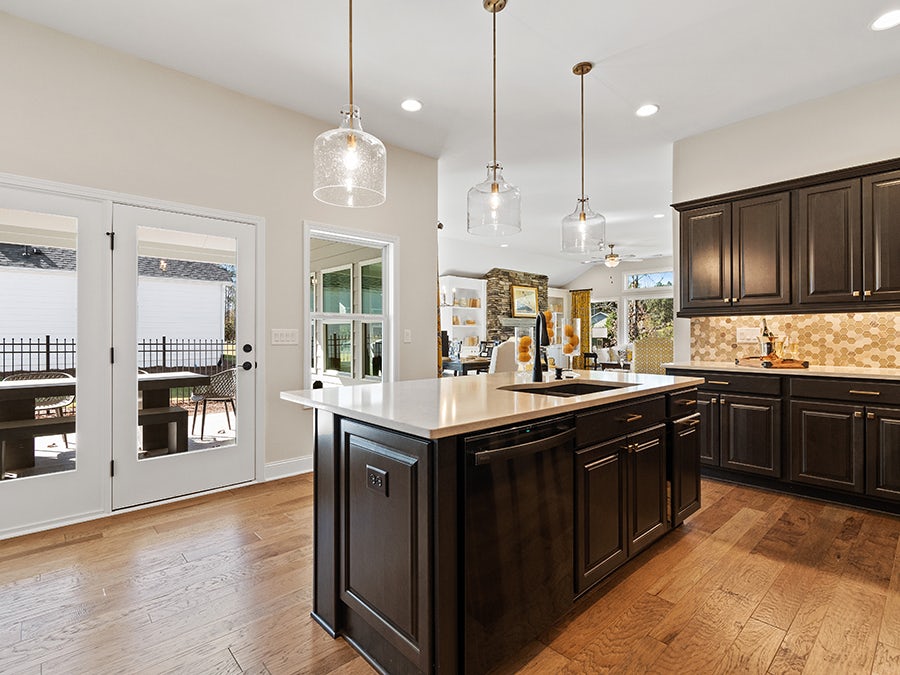 It's a lovely day for a drive – either to be out enjoying sunshine, or (like these past two weeks) riding around to forget that the weather is overcast and gloomy. Seeking adventure or inspiration, you find yourself inside a model home in a Windsong community.
On your tour, you are filled with excitement as you walk through an open floorplan with plenty of windows (that make even the gloom outside look brighter!), dramatic flooring, cabinetry, and countertops that bring to mind gatherings and dinner parties with family and friends. Heck, even the bathrooms and closets are show-stoppers!
You have a few questions, which the sales professional answers for you, then you head back to the car with a packet of information that includes floorplans and design finishes that make your heart beat a little faster, and you begin to wonder: was this simply a diversion, or did your subconscious thoughts bring you here to see what life could be like.
It doesn't matter what your reason is for visiting a Windsong community; the sense of adventure and inspiration sticks with you from the moment you drive along the neighborhood streets flanked by wide sidewalks and homes with front porches that conjure visions of sipping lemonade while chatting with neighbors.
Each ranch-style home is thoughtfully designed with the desires of Active Adults in mind: luxury finishes and features that make every day feel like a vacation, and the idea that spending time at home feels like a dream come true.
With kitchens that inspire healthy meals prepared with fresh ingredients, to family rooms with gas-log fireplaces that invite rejuvenation and relaxation, owner suites that serve as a private retreat, and ample storage space for seasonal décor, hobby equipment, or memorabilia that you simply must keep within arm's reach, each Windsong home invites you to relax and enjoy your best life.
One thing's for sure: every Windsong homeowner started out with a dream… and now they find themselves living that dream every day.
Welcome to Windsong – Where Life's A Breeze!