Active Adults Choose to Make A Difference
Posted:
October, 21, 2020 |
Categories:
Uncategorized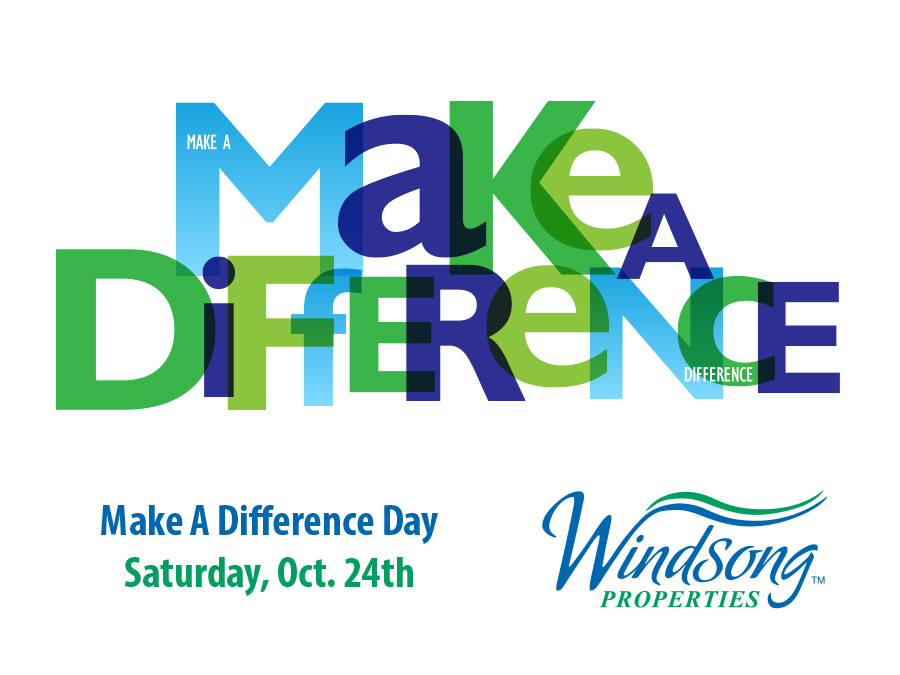 While making a difference every day is important, it's vital to our society to designate a time to focus on what really matters, as a way to motivate those who have been looking for "something to do," and to introduce everyone to opportunities about which they were not previously aware.
In 1992, USA Weekend Magazine started a national challenge known as "Make A Difference Day." For nearly three decades, the fourth Saturday in October is the official day in which individuals, groups, and organizations come together to volunteer for a worthy cause that benefits another person, a community, or the environment.
According to a 2018 report by Volunteering in America, more than 77 million American adults committed to supporting an organization through volunteer efforts in 2017. And more than 40 percent of the population regularly participates in "informal volunteering," such as helping neighbors, friends, and family, or providing an act of service where they see a need.
Make A Difference Day appeals to Active Adults because of the wide range of opportunities, which play to their skills, interests, and availability.
If you want to Make A Difference in even a small way this Saturday (October 24), here are a few ways to do so:
Check on a neighbor who lives alone, to see if they need something from the grocery store
Smile or engage in conversation with a person while out walking your dog
Pick up trash or pull weeds – in the neighborhood, or at a park
Clean out the pantry or closet, and donate items to a food bank or homeless shelter
Send a letter or greeting card to a friend or family member you haven't seen for a while (it's so much more personal than an email or social media chat!)
Adopt a pet. Or donate pet food, towels, or blankets to your local animal shelter.
Shop local – including weekend farmer's markets, and small businesses that depend on your support
"Never doubt that a small group of thoughtful, committed citizens can change the world; indeed, it's the only thing that ever has." ~Margaret Mead
The appeal of living in a Windsong community extends far beyond the thoughtful design, quality construction, and convenient location. The opportunity to build relationships with neighbors, over shared interests and life experiences, is factored in to every home and community we build.
Welcome to Windsong – Where Life's A Breeze!