Active Adults Celebrate Heart Month with Healthy Homes
Posted:
February, 2, 2022 |
Categories:
Uncategorized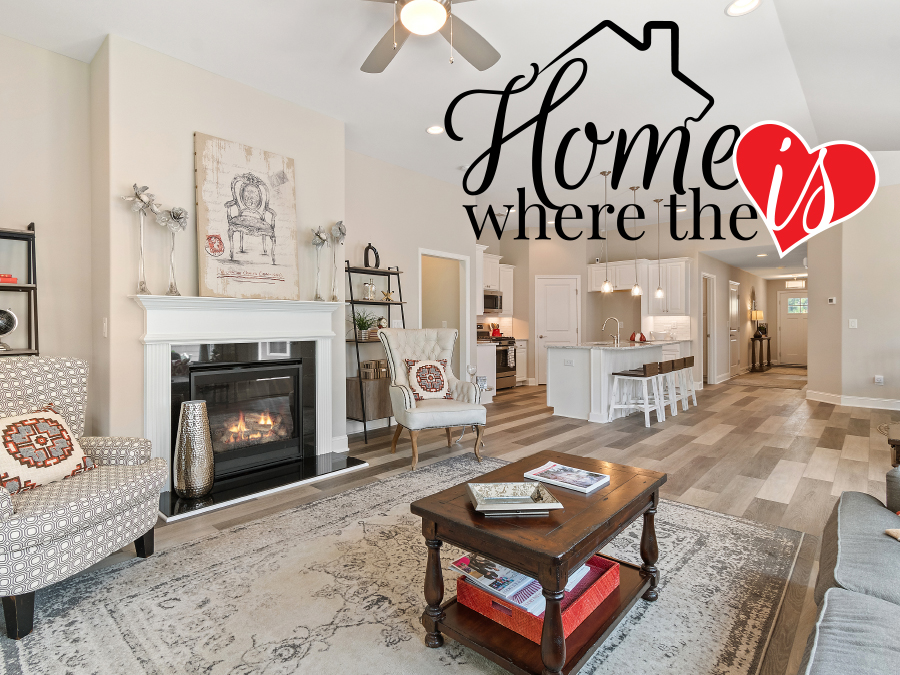 It's no coincidence that we celebrate both Valentine's Day and Heart Month in February. Those sparkly red hearts everywhere are great reminders to both honor our loved ones and pay closer attention to our heart health!
And since you probably love your Windsong home, here are a few tips to help you improve and maintain a healthy heart with things you can do at home:
Declutter
It's easier to minimize clutter when you understand the benefits behind it. Research reveals that keeping your home tidy – everything in your home has a designated place – reduces stress while promoting feelings of calm and stimulating creativity.
Pets
If you have a dog or cat, you likely understand how much love they have for you (and vice-versa). But did you know that they add both quality and quantity to your life? That's right! Your fluffy companions encourage exercise and are linked to lower stress levels in their humans, and studies suggest that owning a pet increases life expectancy.
House Plants
Living things don't have to bark or purr to benefit your health. Researchers have found that people who live in homes with house plants experience reduced stress and lower blood pressure. In addition, plants in the home have been linked with stimulating the senses, making you more aware of the world around you.
Natural Light
This one is built right into the floorplans and long-term appeal of every Windsong home. Exposure to natural light – both outdoors and through windows or sky lights – helps to regulate sleep cycles and help maintain better moods, both of which positively impact heart health.
Hobby Spaces
Another category in which Windsong homeowners have it made! Flexible spaces that serve as libraries, home offices, art or hobby spaces, are essential to health and well-being. According to research, practicing a hobby (or learning a new one) on a daily basis increases your heart's health by dilating the heart valves and improving blood flow.
At Windsong, our thoughtfully designed homes and communities include far more than the traditional two or three bedrooms, two baths, and a kitchen. Natural light abounds, outdoor living spaces are built into every floorplan, flexible spaces provide room for guests as well as areas for pursuing hobbies, and ample storage space makes it easy to tame the clutter, all of which make maintaining a healthy heart easy and enjoyable.
Welcome to Windsong, Where Life's A Breeze!