Active Adults Celebrate Change of Seasons
Posted:
October, 23, 2018 |
Categories:
Uncategorized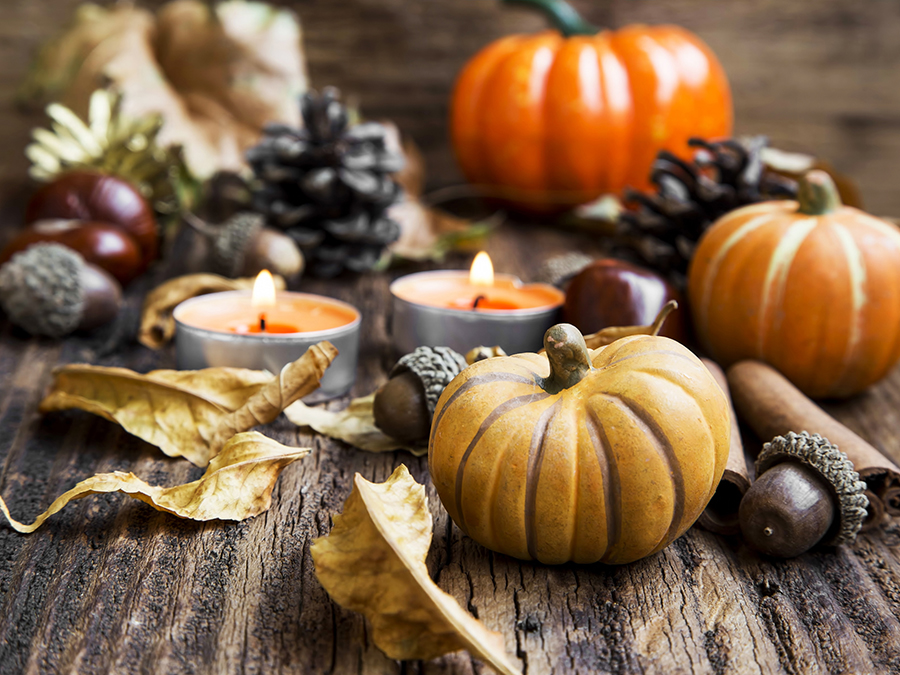 With fall FINALLY making its appearance, it is time to celebrate by taking advantage of some fall season rituals that offer warmth inside and out:
Outdoor Decor
Since the nights are chilly, it's time to update your gardens and containers, if you haven't already. Southern garden experts recommend fiberglass pots of varying sizes and heights, filled with red, yellow, gold, orange, and purple blooms of mums, pansies, and ornamental peppers. Fill in with ornamental grasses for height, and baby kale for textural interest. Add herbs such as cilantro, thyme, oregano, and rosemary, for varying shades of green, as well as a lovely aroma when the winds blow.
Nourishment
Farmer's markets are rich sources of comfort food this time of year, with beets, apples, cabbage, sweet potatoes, and a variety of squash. You are also likely to find locally grown and ground corn meal, which serves as the base for delicious cornbread, corn pudding, or polenta. Try butternut squash soup and sweet potato-and-beet fries.
LINKS FOR RECIPES: Butternut Squash Soup and Beet & Sweet Potato Fries
Decorating
The change of season is the perfect time to rotate your décor, to tuck summer away until next year and fully embrace the cooler temperatures. Take cues from your garden by adding a hint of red or orange with throw pillows and rugs. Swap out summery pictures with those that have fall themes, or that will anchor your room with bolder colors. And think about replacing gauzy window treatments with warmer styles in burlap or cotton.
Wardrobe
While you're making your home ready for cooler weather, take time to switch your closets, as well. Bring out the long sleeves, cozy socks, and comfortable sweaters, and give them ample space on shelves, in drawers, or hanging on hangers with plenty of breathing room. Add a basket for hats and gloves, and you're all set to stroll the wide sidewalks with the dog, your spouse, or neighbors.
At Windsong, it's easy to fully embrace each season, inside your home, and out. And since your home is constructed of materials that are energy efficient and easy to maintain, you can focus on enjoying all the comforts of home.
Welcome to Windsong, Where Life's A Breeze!