Active Adults Bedeck the Halls During Dog Days
Posted:
July, 8, 2022 |
Categories:
Uncategorized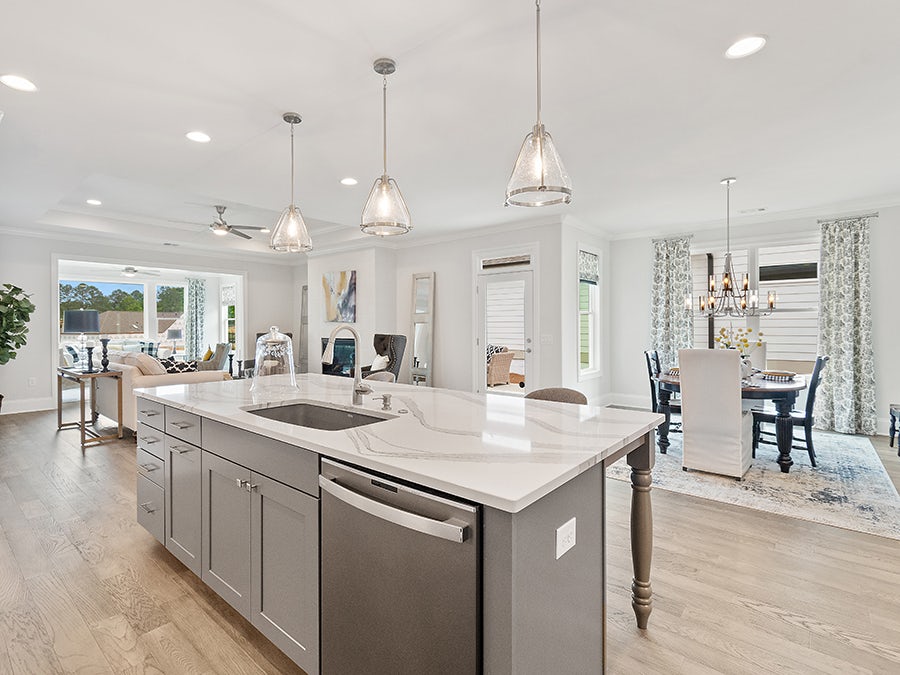 If you hadn't noticed, the Dog Days of Summer began this week (July 3 through August 11). It's the time of year when the heat index inspires us to enjoy the relief of air-conditioned spaces during the middle of the day. And because you're spending daytime hours indoors, you might find yourself wanting to "refresh" your décor.
Here are some of the best summer tips from decorating experts:
Brighten up the space by switching out cool-season throw pillows for those that have a more summery vibe.

If you haven't already done so, tuck the throws into a basket (or linen closet), so your home feels more seasonally appropriate.

"Shop your house" to update your main living areas. Maybe the lamp in the family room is a little "heavy" for summer, but the one in the office is bright and cheerful. Or borrow floral art from the guest room to replace a more hibernal subject on the dining room wall.

Ditch the drapes and opt for floor-to-ceiling sheers instead, providing a view of the sunny outdoors from the comfort of your air-conditioned living room.

Have your regular area rugs cleaned. Use an inexpensive rug (or leave the floors bare!) for summer, and when fall rolls around you can bring your favorite floor covering back to warm the room.

And bring the bright colors of summer blooms indoors to cheer every corner of your home. Whether you arrange flowers from your own backyard bounty, or you purchase bouquets at the local farmers markets (or even the grocery store), flowers add a serene, summery vibe.
Just like you, your home changes with the seasons. Easy-to-carry-out adjustments to the décor in every room offers a glimpse at just how versatile your home is! It's not just four walls and a roof; it's an extension of your interests, your personality, and your comfort, every season of the year.
At Windsong, we put great thought into designing livable spaces with your needs and desires in mind. But it's a blank canvas, until you put a piece of yourself into the decor, invite friends and family to visit, and enjoy each day knowing that you're living your best life.
Welcome to Windsong, Where Life's A Breeze!