Active Adults Are Like Saturdays in the South
Posted:
September, 5, 2018 |
Categories:
Uncategorized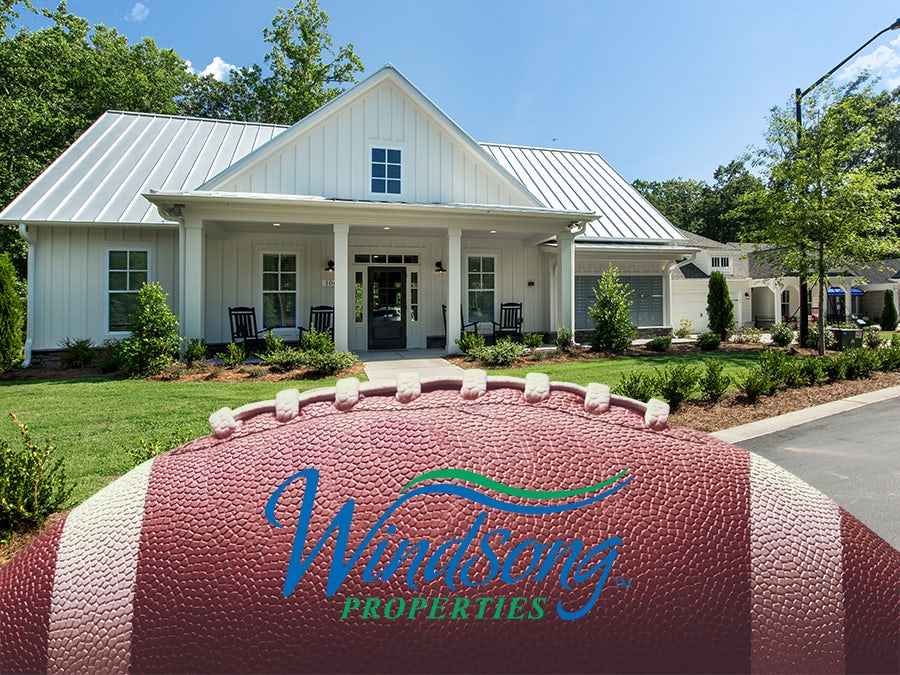 Fall begins with Labor Day weekend, and that is especially true in the South, where college football is the official symbol of the change of seasons.
Here in Georgia, we have our home-state teams – most notably the University of Georgia and Georgia Tech – but folks in this state are fans of many teams in the Southeastern Conference (SEC) and perhaps the Atlantic Coast Conference (ACC). For proof, you need look no farther than the cars around you on the road or in a parking lot, which boast window decals or license plates bearing their team's logos.
A love for college football runs deep here in Georgia, so we thought we'd have some fun this week and discuss the similarities between Windsong homeowners and SEC fans:
Chants and Cheers and Symbols, Oh, My!
Auburn has its "War Eagle!" For Georgia, it's "Go Dawgs" (often with a "sic 'em" or "woof-woof" added). Florida fans have the "gator chomp" that they perform whether they're in "The Swamp" (which is what they call their stadium) or on the road.
Car décor aside, college football fans sport their team's logos year 'round, on shirts, hats, and jewelry, as well as doormats and porch flags. Some folks even dress their pets in school colors.
We haven't seen anyone dress their dogs in the blue-and-green Windsong "swoosh," recently, but homeowners sport logo key rings and tell their friends that "Life's A Breeze" at Windsong.
Long History with Original Members
The SEC was formed in 1932, with ten of the original teams still members of the conference. The SEC added high-quality school teams to its ranks over the past few decades, adding new excitement and expertise to the game.
Windsong hasn't been around quite as long as the SEC, but its founding members in 2003 are still with the company today. Like the SEC, Windsong has added top-quality team players to every level of its ranks, from on-site builders and lifestyle consultants (our sales team), to office support and management, whose professionalism touches every site, home, and homeowner.
Stadiums and Traditions
Each team in the SEC has a stadium on the campus it calls home. Stadiums fill with fans from near and far, all of whom gather to indulge in their shared love of the game. Outside the stadiums, tailgaters bond over grilled food, whether they're at home or on the road.
Gatherings are common at Windsong, as well. Game nights, dinner parties, book club, and more, take place at the community clubhouse or in individual homes. And there's not an official "tailgate" involved, but the party often spills to the outdoors, where guests enjoy conversation, stargazing – and sometimes a meal prepared on the grill - in the private courtyard.
Whether you're a long-time Georgia resident, or you've relocated to be closer to family and friends, you'll recognize that, like college football, Windsong is a true Southern tradition.
Welcome to Windsong – Where Life's A Breeze!