Active Adults Appreciate Their Homes & Lifestyles
Posted:
January, 24, 2019 |
Categories:
Uncategorized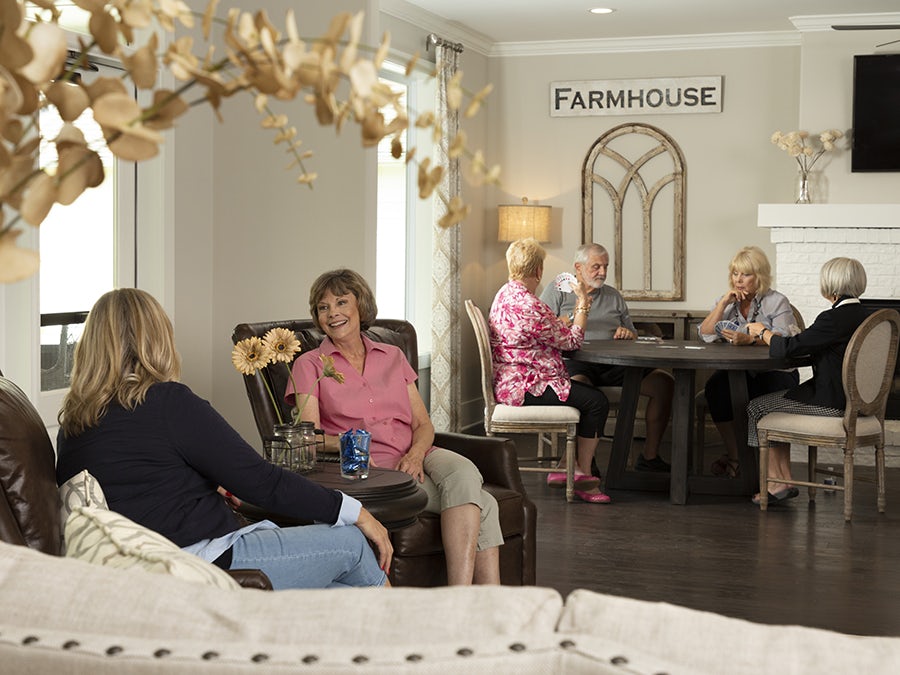 Did you know that today, January 24 is "National Compliment Day?" That's right: there's a day set aside specifically to say something nice about everyone you come in contact with.
At Windsong, however, the Active Adults who purchase homes and embrace the carefree lifestyles and new friendships forged in each Windsong community, find opportunities each day of the year to offer compliments and accolades.
Since 2003, Windsong has remained committed to excellence, offering luxurious home designs and features that meet the personal aesthetic as well as the physical and emotional needs of Active Adult home buyers in Northwest Atlanta communities. Each home includes wide doorways, rooms filled with natural light, ample storage, two-car garages, maintenance-free front yards and common areas, private outdoor spaces, and locations that bring homeowners close to desired amenities while offering a peaceful sanctuary when at home.
We consider it a privilege to exceed the expectations of each home buyer who chooses to purchase from us, and who provides the most valuable compliment of all: referring friends and family members to our homes and communities.
According to feedback from more than 900 Windsong homebuyers on the independent Guild Quality customer satisfaction surveys, more than 98% of homeowners in the survey would recommend a Windsong community to people they know who are seeking to "right-size" their living situation. As a testament to our closing team, 98% of respondents reported a "smooth closing" on their Windsong home.
In fact, in all 18 categories, from "Likely to Recommend" to "Warranty," "Value," and "Trust Developer," Windsong home owners rated their experiences above 90%!
That's quite a compliment! And we want to say "Thank You" to each and every one of you, and compliment you on your accomplishments in making each community fun and unique, and for exceeding our expectations for what an Active Adult community can be.
Welcome to Windsong – Where Life's A Breeze!