Active Adults and the new Hands-Free Law in Georgia
Posted:
July, 10, 2018 |
Categories:
News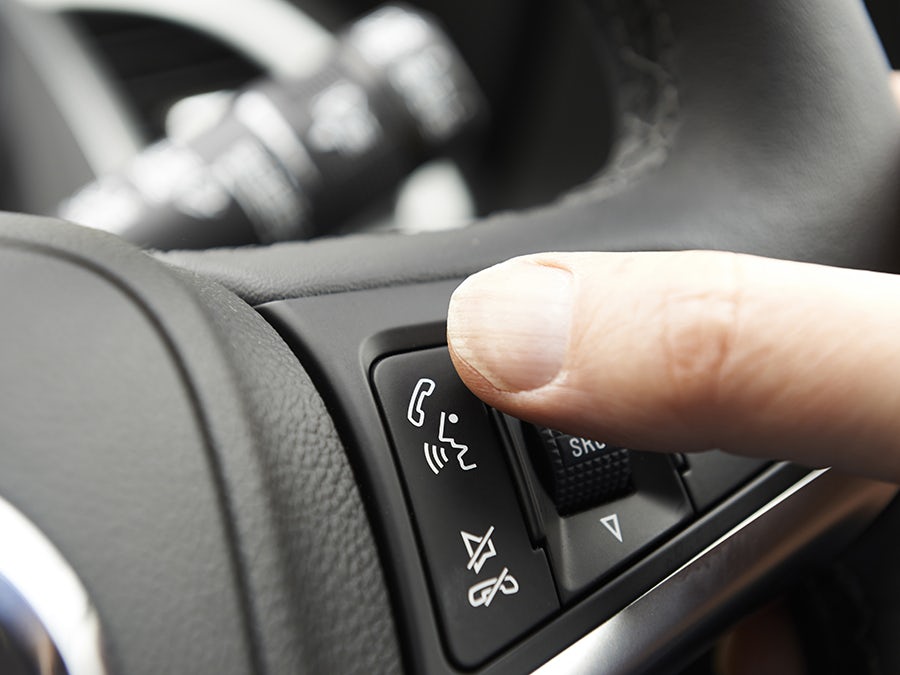 July is Cell Phone Courtesy Month, and it coincides with the new Hands-Free Law, which took effect on July 1 in Georgia, so we will take this opportunity to share some of the laws and courtesy practices associated with hand-held electronics and cellular devices:
Hands-Free Law
House Bill 673 went into effect on Sunday, July 1, making it illegal to hold one's phone while operating a motor vehicle.
Prohibited
Holding – or touching with any part of one's body – a wireless device or stand-alone electronic device (such as a tablet, iPod, etc.), while driving a motor vehicle.
Writing, reading, or sending any text-based communication (such as text message, instant message, email, social media post, or other Internet-based text communication), while driving.
Watching a video or movie while driving (including at stop signs or traffic lights).
Recording a video while driving.
Allowed
Using navigation data related to the operation of the vehicle (maps, GPS).
Speaking or texting with hands-free technology.
Wearing or using a smart watch.
Conducting a phone conversation while wearing an earpiece.
Using the radio, CB radio, subscription-based emergency communication system, or prescribed medical device system.
Reporting an accident, medical emergency, crime, or hazardous condition.
Using your device while legally parked (on the shoulder or a roadway, in a parking lot, etc., with the car in PARK). This does NOT include stopping at a stop sign or traffic light, or "sitting still" in heavy traffic.
Fines
$50 first offense
$100 second offense
$150 third offense, with 1-3 points added
Cell Phone Etiquette
In addition to the new law, cell phone users are considered more courteous when they practice the following:
Keep cell phones out of sight when at a meeting, gathering, or during a meal.
Silence cell phones during meetings, gatherings, meals, movies, and other events during which a cell phone would be considered a distraction.
Employ the "10-foot Rule" when taking a call in public, moving at least ten feet from windows, entrances/exits to buildings, or places where business is being conducted, such as a bank window, pharmacy counter, or retail check-out lane.
Refrain from engaging in confidential conversations in public places.
Consider the comfort and safety of others when conducting cell phone conversations in public.
At Windsong, every home and community is designed with the comfort and safety of our homeowners and their guests in mind, with stepless entryways to minimize falls, wide doorways that make carrying purchases easier (as well as to accommodate changing physical needs), open floorplans for easier day-to-day living and more inclusive entertaining, wide windows to allow for ample natural light, a plethora of storage spaces for seasonal and hobby items, and so much more. Each community is located with easy access to entertainment, dining, and retail establishments, medical facilities, and travel routes. And the new Hands-Free Law will make reaching every destination just a bit safer.
Welcome to Windsong – Where Life's A Breeze!