Active Adult Living Designed Grace-fully
Posted:
March, 23, 2018 |
Categories:
Communities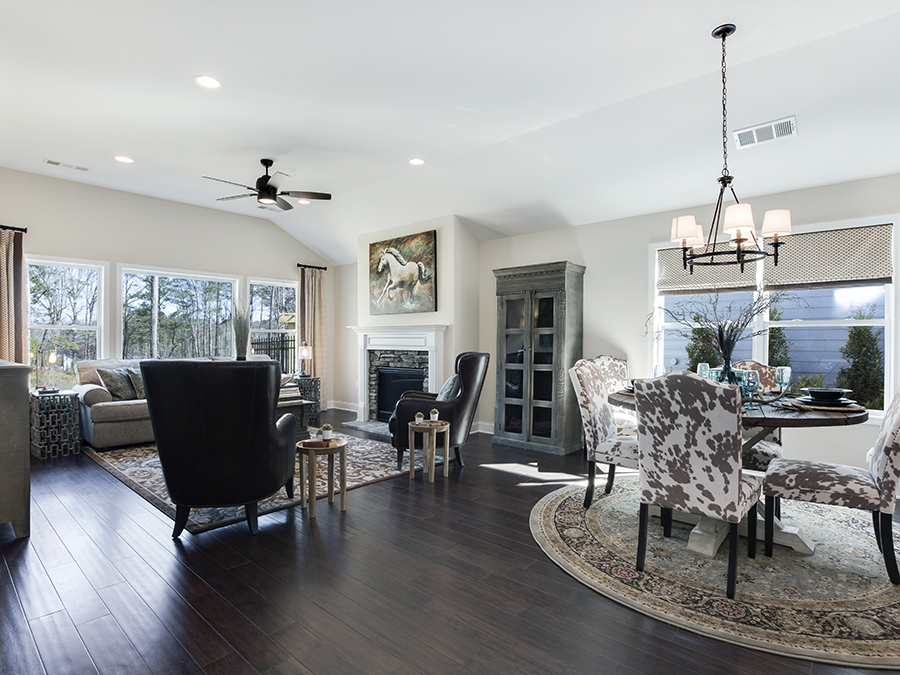 Twenty years ago, architect Sarah Susanka launched her book, The Not So Big House: A Blueprint for the Way We Really Live, which encourages quality of life over quantity of square feet, floorplans that boast spaces that we use every day, and living spaces that reflect the lifestyle and interests of their owners.
Susanka's Not So Big concept is particularly applicable to Active Adults, whose desire to downsize (at Windsong, we prefer to call it rightsizing), placing an emphasis on lifestyle, surrounding oneself with the things that bring joy, and using the spaces daily instead of just for special occasions.
That being said, Not So Big homes tend to have about one-third of the square-footage as other homes that are trending. Susanka's idea introduces homes with rooms people will actually use, and one of her first questions is, "Do you need that space? If so, how often will you use it?"
Not So Big homes are far from the designs of the Tiny Home movement, that has gained appeal among millennials. Rather than a "nooks and crannies" approach, the Not So Big concept includes homes that appeal to Active Adults who want to enjoy their homes, rather than spend time vacuuming and dusting spaces that are rarely used.
Of course, taking Susanka's lead, Windsong homes are designed with ample storage space, plenty of natural light, and rooms that do double duty as guest room/office/hobby space. And Windsong offers a combination of standard features and options that allow each homeowner to personalize their space with ease, another of the Not So Big criteria.
Windsong also incorporates outdoor living spaces in every home, with wide front porches, patios or screen porches, courtyards, and more, depending on which plan is chosen, which makes every home feel bigger, without unnecessary square feet.
Finally, every Windsong home is built with attention to detail, using top quality products, by experienced builders whose goal is to build a home that would be suitable for their own parents or grandparents.
Whatever your lifestyle, you can rest assured that you'll find a home that is right for you at one of our outstanding communities in Cobb, Cherokee, and Paulding counties. And if the Not So Big concept appeals to you, visit Grace, in Acworth, where you can see just how much a 1,300 to 1,500 square foot home can enhance your life!
Welcome to Windsong – Where Life's A Breeze!