1,000+ Friends and Followers on Social Media
Posted:
April, 23, 2019 |
Categories:
News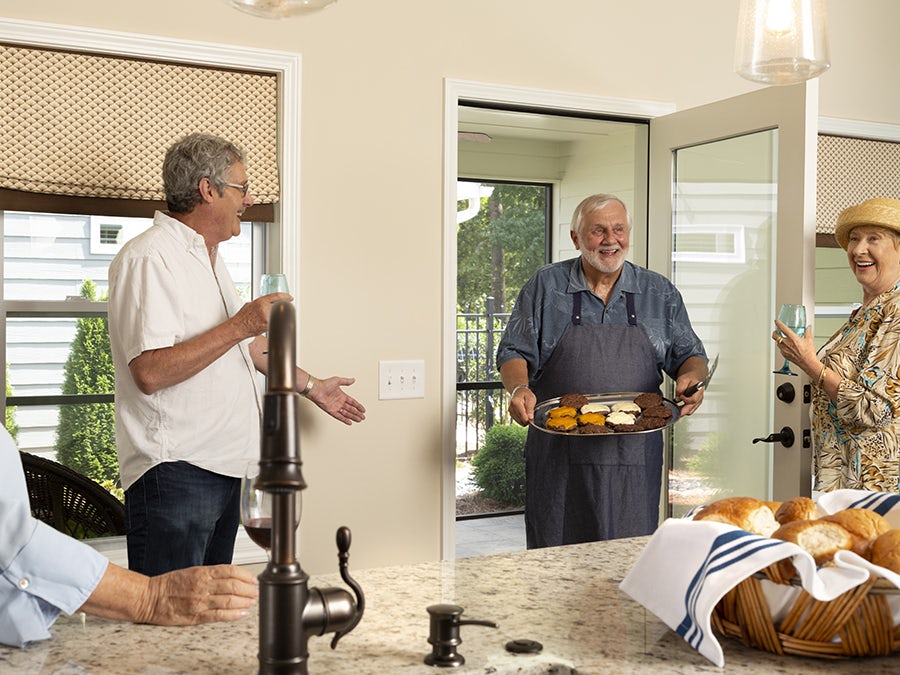 Windsong Appreciates EVERY ONE of our 1,000+ Friends and Followers on Social Media!
Since 2003, Windsong has set the bar for homes and communities for Active Adults, with the floor plans, communities, and locations that our buyers desire, and the added component of forging relationships with neighbors who become lifelong friends. Plus, we are proud to say that the folks who work for Windsong are pretty popular with our home buyers, from the sales teams to on-site builders, to administrative staff, designers, and everyone in between.
Because we focus on what's new and popular among our prospective homebuyers and their families, we have built and maintained a presence on Facebook for the past several years, using the platform as a way to communicate with existing homeowners as well as those searching for the right Active Adult community to suit their lifestyle. Our Facebook page also allows homeowners to interact with one another, providing another avenue to build friendships with folks who share similar life-stage experiences (and who have excellent taste in homes!)
And today, we are excited to announce that we've reached yet another exciting milestone here at Windsong, topping 1,000 "likes" on Facebook!
Thank you for following us, interacting with us online, and helping us continue to serve your needs with top quality homes and communities in the north Metro Atlanta communities of Cobb, Paulding, and Cherokee counties!
And we thank you for sharing us with your friends, family, and online community by inviting them to "Like" our page! Here's to the next 1,000 "Likes" - in both the real and virtual worlds.
Welcome to Windsong (on Facebook) – Where Life's A Breeze!